3CE Glow Beam Highlighter
▶ Place of origin:South Korea
▶ Volume : 8.5g / 0.29 oz.

▶ Product Description

: Soft texture provides great adhesion with no smudge or crease and natural glow all day long.
: Jelly-like puff creates long-lasting flawless silky skin with just one layer.
: 4-in-one product with fine soft pearl. (Highlighter, Eye shadow, Blush etc.)
: Sebum removing powder keeps the luminosity long with lightweight feeling.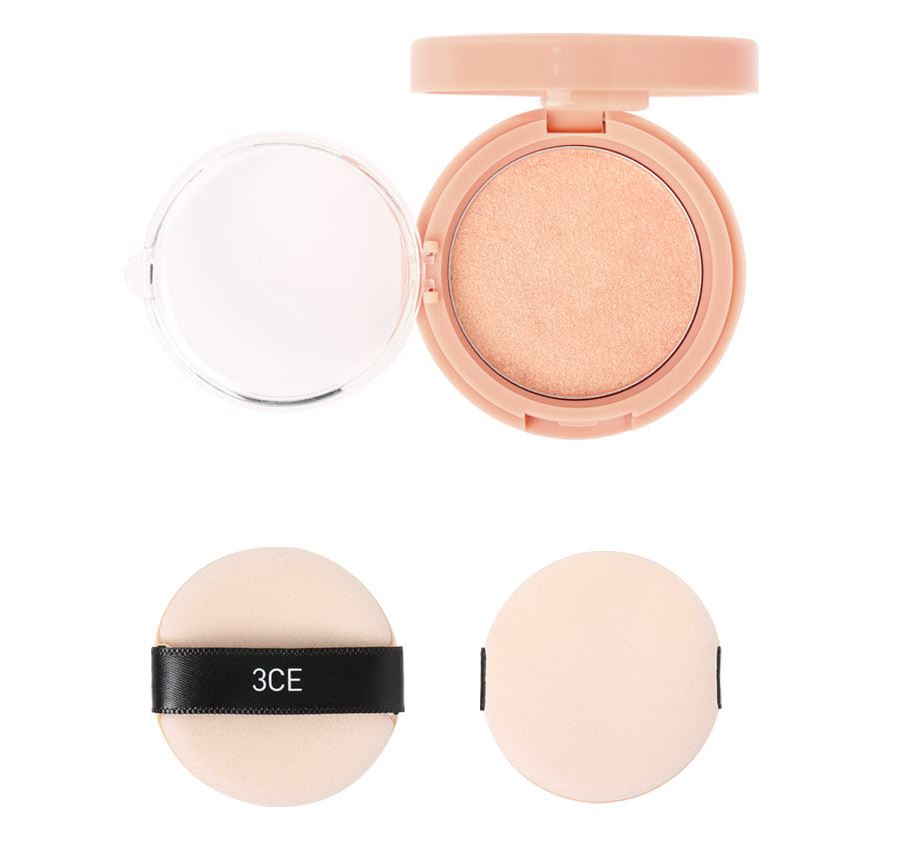 ▶ Color
▶ Swatches
▶ How to use
: Apply it along your desired area such as cheeks, nose or forehead etc. and extend the color out
with including puff.