Its skin Colorable Water Gel Tint
▶ Manufacturing company : Its skin
▶ Place of origin:South Korea
▶ Volume : 4.7g
▶ Product Description
: Long-lasting high-performance color with just 1 layer.
: It glides on the lips softly with no worries with lip pigmentation.
: It gives comfor lips with watery finish.
▶ Color


▶ How to use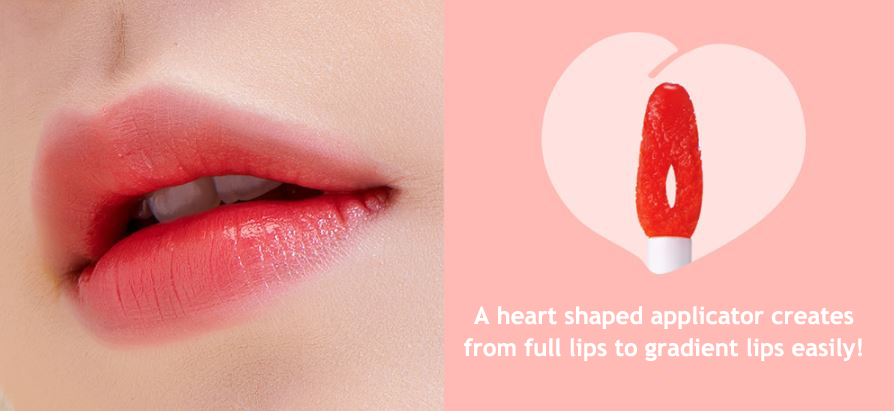 : Apply the tint with heart shaped applicator first in the centre, then top it off at the edge of the lips.