eSpoir Oil Cut Primer
▶ Manufacturing company : eSpoir
▶ Place of origin:South Korea
▶ Volume : 22mL / 0.74 oz.
▶ Product Description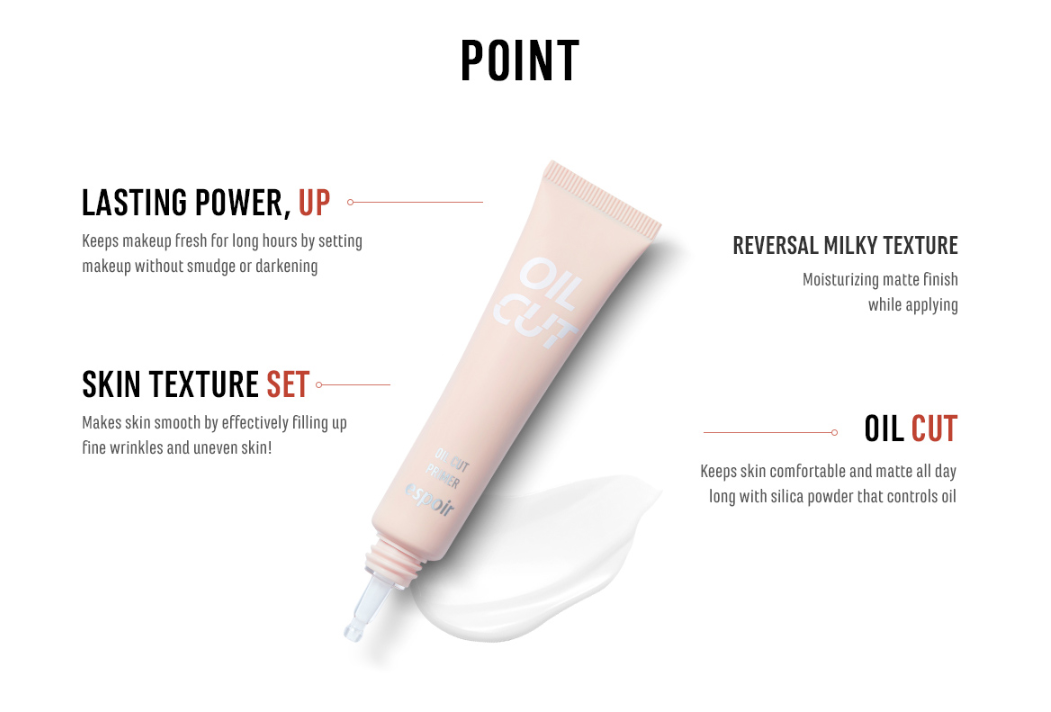 : A makeup primver with a lightweight milky texture that creates a long lasting silky-smooth skin
by helping reduce oil.
: Especially recommend for oily skin!
▶ Texture
▶ Before & After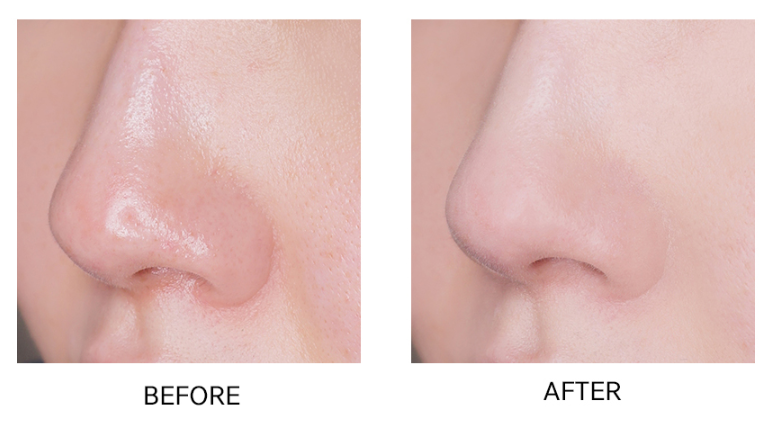 ▶ How to use
: Apply on the T-zone thinly and around nostirils that are prone to excessive sebum.