MISSHA Satin Blusher ITALPRISM
▶ Manufacturing company:MISSHA

▶ Place of origin:Korea

▶ Internal capacity:5g

▶ Product Description
: A premium blusher created by Prisma method that is a special technology only for an Ital Prism
that creates both moist touch feeling, excellent gloss and transparency.

: It is more moisturizing than normal blusher, and it boasts a smooth touch feel & adhesion without dusting.

: A three-dimensional tablet that formed a beautiful flowing satin silk scarf,
and bright and luxurious rose gold case.

▶ COLOR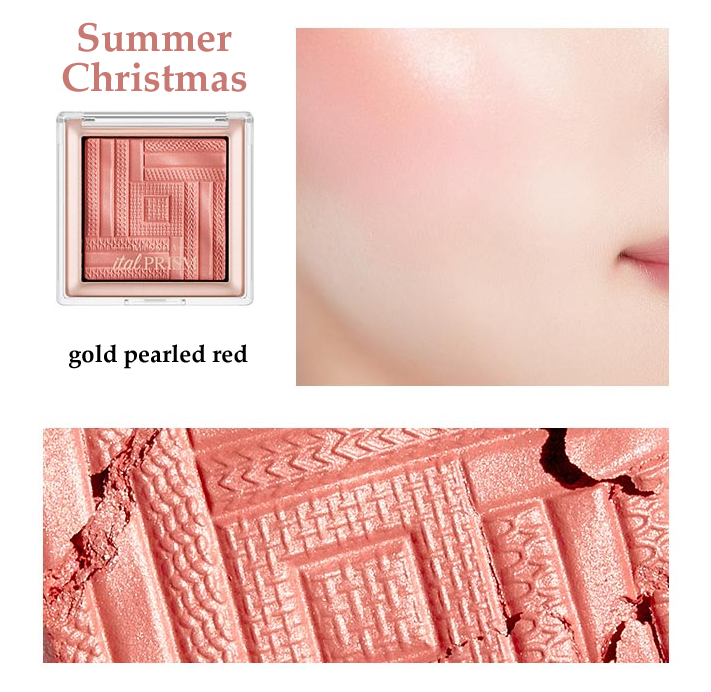 ▶ Swatches
▶ How to use



:Sweep it along your cheekbones and extend the color out to your temples.