AHC 365 Red Serum
▶ Manufacturing company : AHC
▶ Place of origin:South Korea
▶ Volume : 50mL / 1.69 fl.oz.
▶ Product Description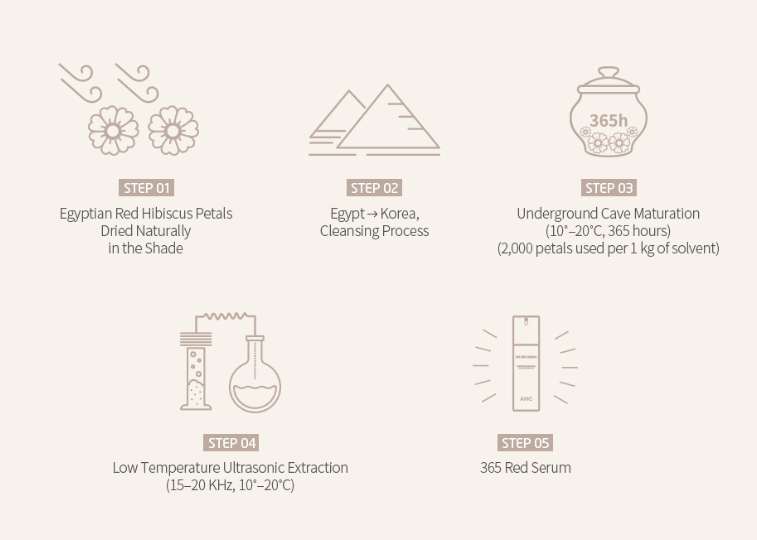 : This serum made up of 69% of Egyptian red hibiscus flower, rich in anti-oxidant anthocyaninextracted
using a low temperature ultrasonic technique, with no purified water.
: The all-naturalred red color of the serum is derived from the hibiscus flower extract and vitamin B12 This natural
redserum completes a healthy radiance-boosting routine.
: Containing anti-oxidant enzymes (superoxide dismutase), idebenone, hyaluronic acid, probiotics, vitamins C and E,
marine collagen, and propolis, AHC 365 Red Serum is a cocktail of special aesthetic skincare ingredients that takes
total care of various skin concerns.
▶ How to use
: Dispense an appropriate amount of the serum, apply evenly over entire face, and lightly dab it.