Holika Holika Prime Youth 24K Gold Repair Eye Patch
▶ Manufacturing company : Holika Holika
▶ Place of origin:South Korea
▶ Volume : 85g (1.6g*50ea)
▶ Product Description
: 20mg of the 99.9% purity 24K gold contained for calming and purifying skin.
: Omega-3, minerals, amino acids, fatty acids, and 47 kinds of vitamins give nutrition and moisturization.
: 8 different peptides and royal jelly extracts that have an antioxidant effect give the skin a boost.
: Anti-wrinkles and whitening functional skin care set.
▶ Texture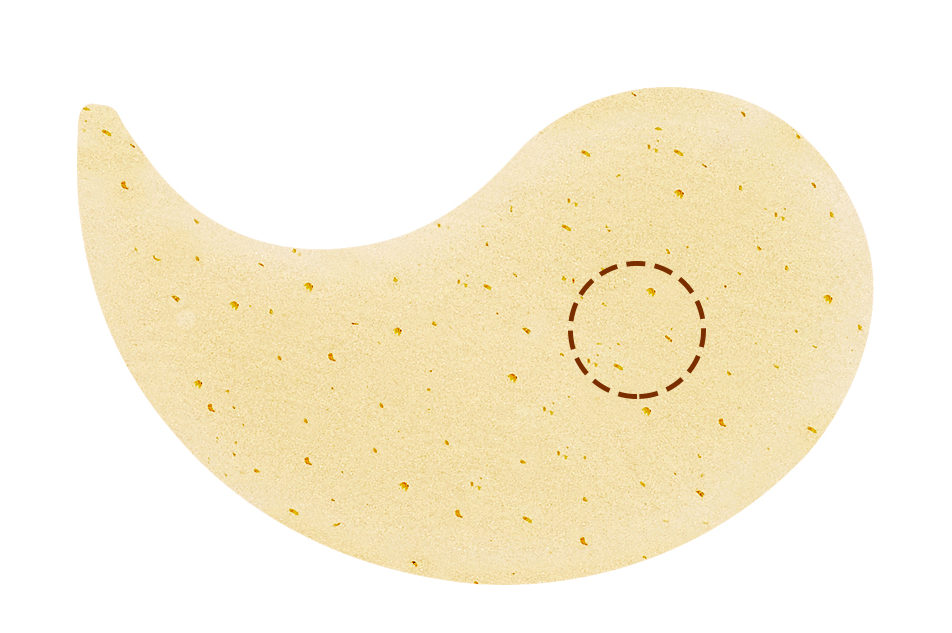 ▶ How to use

1) After washing your face, prep the skin with toner and take eye patch with spoon included.
2) Apply the patch along youy eye.
3) After 15~20 minutes remove the patch and absorb the essence.