3CE BLUR FILTER POWDER
▶ Manufacturing company:3CE
▶ Place of origin:Korea
▶ Internal capacity:7g
▶ Product Description
:It is a two tone correcting shade that can be used alone or in combination depending on the skin's distress.
: As if taken in a natural light studio, it creates a clear and soft skin without any rust.
: The Blur Filter creates a smooth skin that looks like a primer is applied to deep pores.
: Loose powder gives a smooth finish to the glowing skin for long lasting makeup.

▶Before & After
: Soft powder particles evenly prepare the skin and express gorgeous and fine skin.
▶ COLOR
1. #PEACHY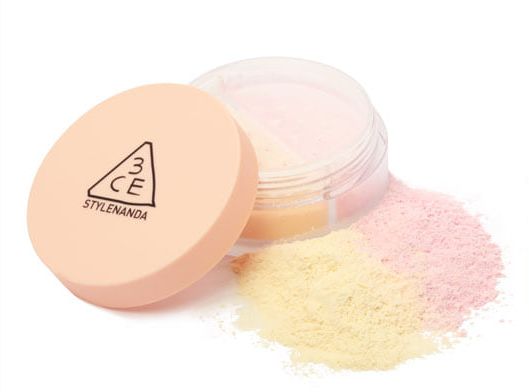 Cover Blemishes, Spots, Troubles! Brighten and clear your skin!
Apply a thin layer of beige concealer on the blemish area that is not easily covered even after
the foundation and finish it with a powder to give excellent adhesion and hide the blemish like a lie.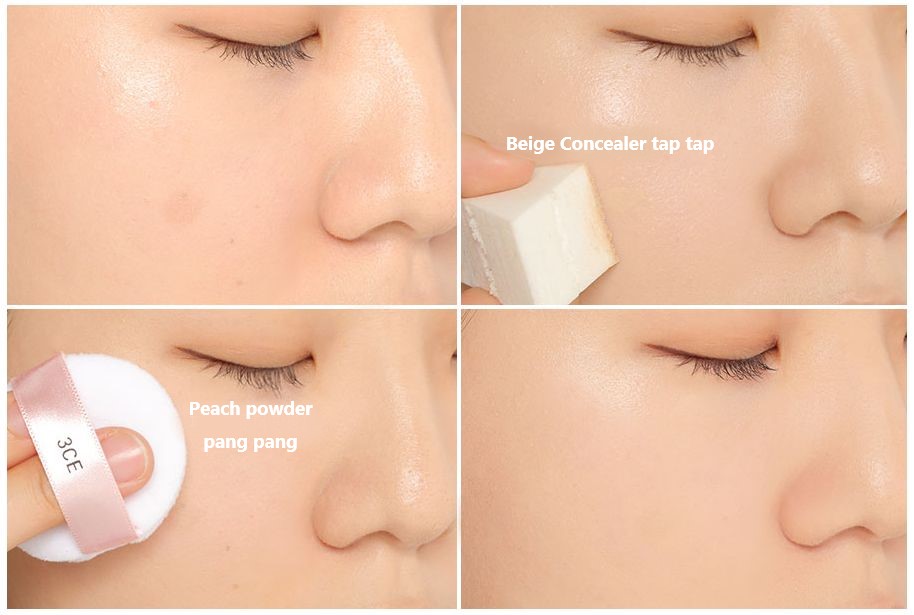 2. #PALE
Mint solution for my glowing red skin

If you cover red or reddish troubles with mint color, the redness will be covered up to create a calm skin tone.
▶ How To Use
: After taking an appropriate amount on the puff, apply it gently according to the skin texture and pat it gently over the entire face.