3CE LIQUID BRUSH EYE LINER
▶ Manufacturing company:3CE
▶ Place of origin:Korea
▶ Internal capacity:1.0g
▶ Product Description
: The eyeliner of the tank structure that discharges the contents uniformly and consistently
complete delicate and sleek eyelines with one touch.
:Two types of film-formers are applied to keep the eyes clean and clear all day long.
: Line thickness is freely expressed by the strength of the power.
: As soon as you draw it, it is fixed quickly. So there is no bleeding even with a short blink of eye.
▶ Color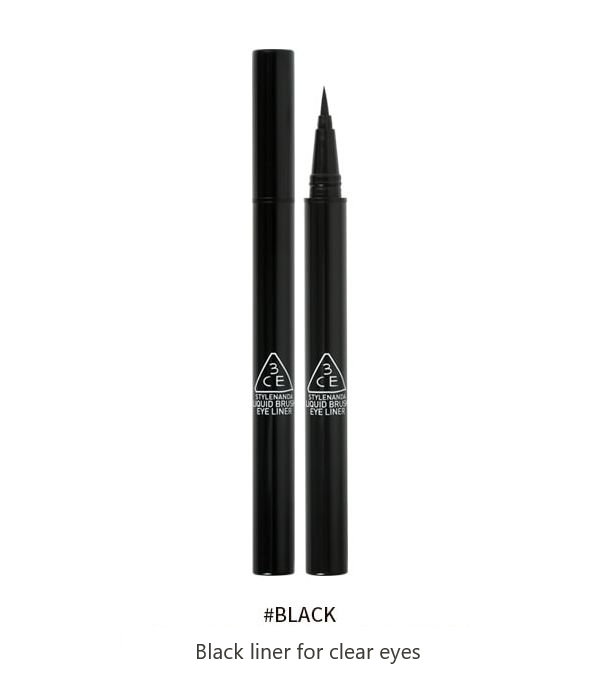 ▶ TEST
▶ How to use
: Follow the eyelash line and draw naturally to the end of the eyes.
: Keep cap closed after use. We recommend keeping the product lying down.