[New Color] MISSHA Triple Shadow

▶ Manufacturer : MISSHA
▶ Country of origin : South Korea

▶ Contents ​: 2g

▶ Product description

:Multi-Shadow that 3 colors produce a quick and easy gradation

:You can easily and quickly complete gradations with your fingers without tools like brushes or shadow tips.
:Contains argan oil to provide a soft and smooth touch feeling.
:Each of the three colors can be used individually to produce a combination of desired colors.

Recommended for :

- Makeup novices looking to perfect the gradient eye look
- Those looking to simplify and expedite makeup application
- Those looking for a compact, convenient, travel-friendly eye shadow product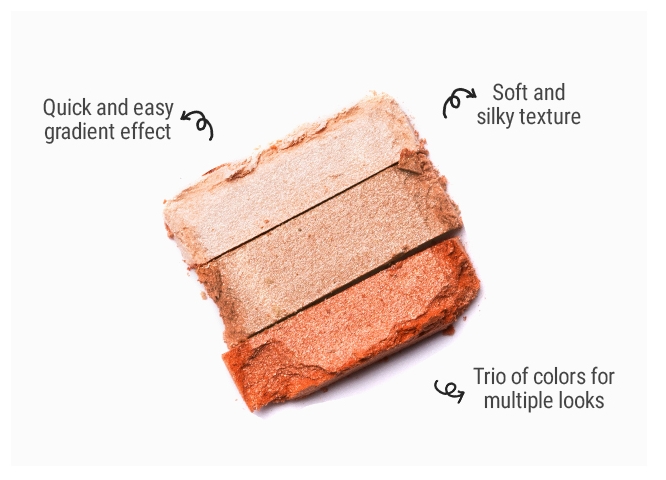 ▶ Color
▶ Direction for use

1. Gradation with a finger
:Using your fingers, gently rub the shadow in the horizontal direction and take 3 colors.

:Gently spread from the inside to the outside of the eyes.
2. Color Mix with Brush or Shadow Tip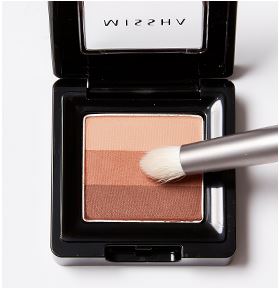 :Using beauty tools, you can use each individual color.