Holika Holika Pro:Beauty Personal Eyes Palette
▶ Manufacturer : Holika Holika

▶ Country of Origin : South Korea

▶ Volume : 1.1g * 10

▶ Product Description

: Personalized (PERSONALIZE) color design provides a customized color to match your skin tone.

: With 10 wearable color schemes, you can create a variety of colors from casual daily look to special look and modern look.

: It is composed of various textures of cream, matte, shimmer, and glitter type to provide high utilization of each situation.

▶ COLOR
01 SUN KISSED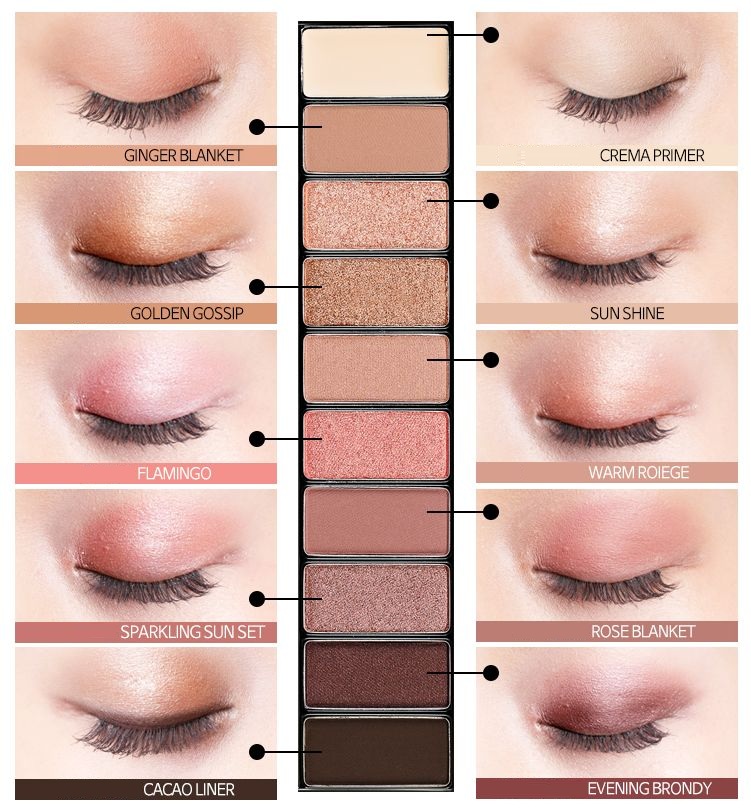 02 MOON KISSED
▶ How to use

1) Take crema primer with your finger and spread it around your eyes.

2) Apply the base color using the wide side of the built-in brush, and then apply the point color and liner color
using the narrow side of the brush to create a deeper eye makeup.