ESPOIR 19F/W Look Book : Dusty Brick
▶ Manufacturing company : ESPOIR
▶ Place of origin:South Korea
▶ Volume : 10g/0.35 oz
▶ Product Description
: Glittering 3D gem glitters with vaseline to add moist autumn ambience after rain.
: Dusty brick look stained with dried bricks in a dark autumn color scheme.
: Book type palette, Autumn scent of dusty mood which delicately blooms every time we open in.
▶ Color
▶ Swatches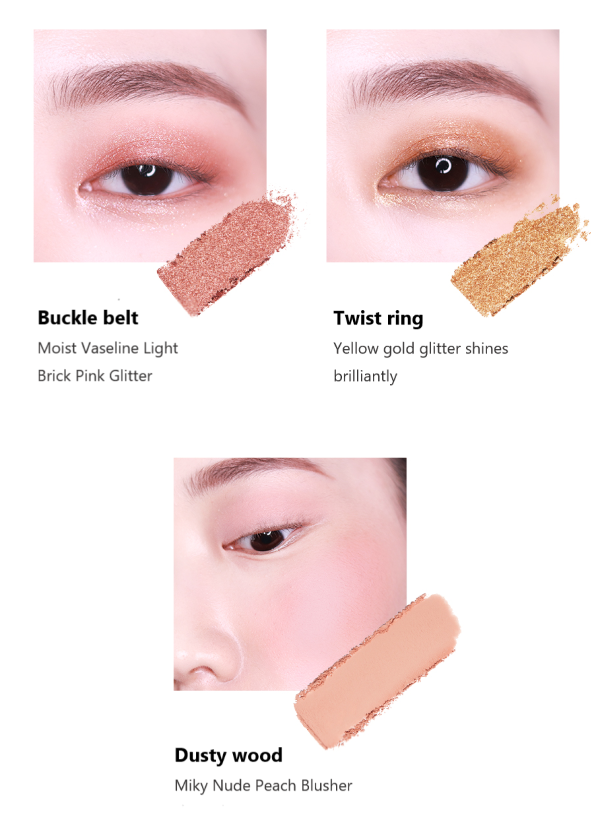 ▶ How to use
: Use your fingertips or a brush to take the right amount and blend gently around your eyes.