3CE CLOUD LIP TINT

▶ Place of Origin:South Korea
▶ Volume:4g / 0.14 oz.

▶ Product Features

: The smooth, spreading texture adheres firmly to the lips after blending, leaving less smearing and long-lasting matte lip.

: It's finished with a blurry matte finish, like a smooth surface finish with Photoshop filters for a smooth lip makeup like wrapping a veil.

: The vivid and powerful color is closely adhered to the lips and the tinted color is retained as it is.

: The thick droplet-shaped applicator, designed for the unique feel of Cloud Lip Tint, helps to create sophisticated and dense lip.

▶ COLOR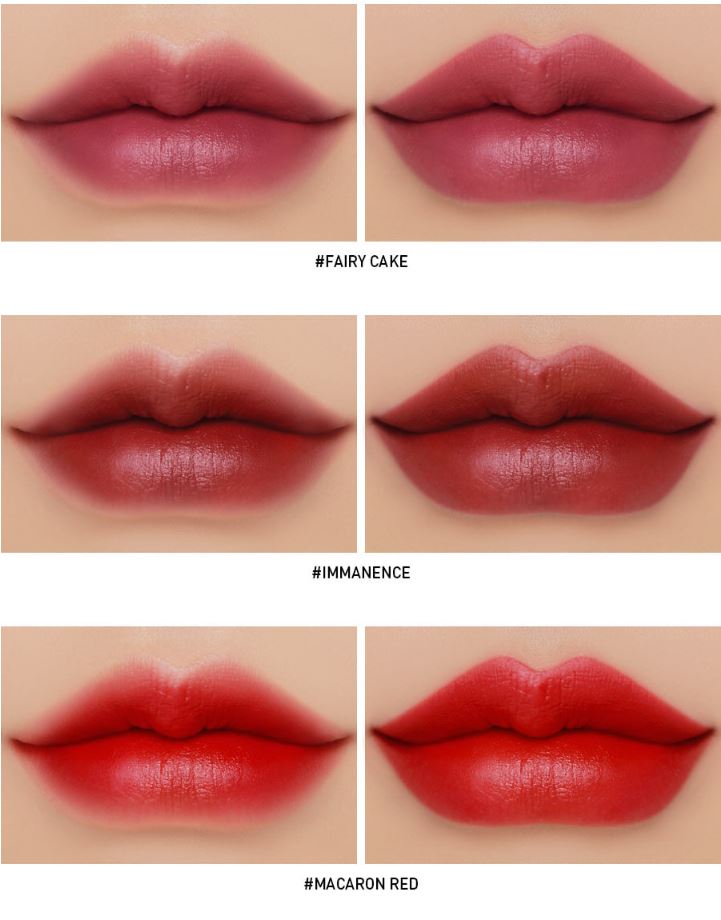 ▶ How to use

: Take an appropriate amount and spread gently.