HOLIKA HOLIKA Heart Crush Glow Tint Air


▶ Manufacturer:HOLIKA HOLIKA

▶ Country of origin:Korea

▶ Contents:3g

▶ Main Ingredients

: Strawberry Juice, Cranberry Extract, Watermelon Extract, Ascorbic Acid (Vitamin C), Hydrolyzed Collagen

▶ Product description

: Airlight Glow Capsules burst gently for a non-sticky, transparent shine.

: Pure color pigments are applied to create a vivid color that lasts longer.

: Moist holding system is full of ingredients to keep your lips moisturized without drying out.

▶ Color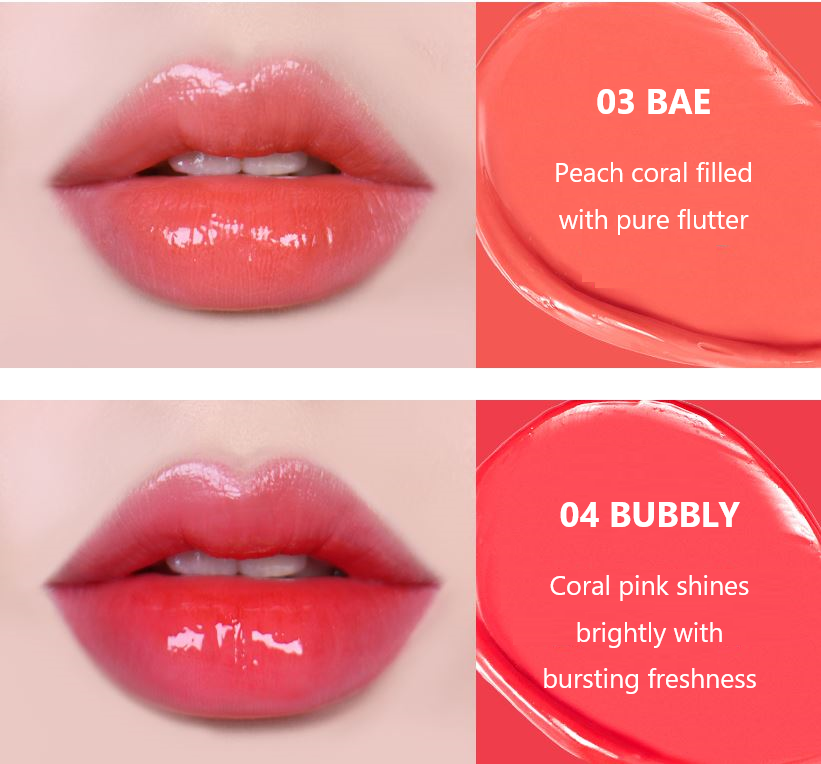 ▶ How to use

: Apply it carefully from the inside of the lips to the outside, and then raise the bullet tip to clean up the lip line.