HOLIKA HOLIKA Chunky Metal Glitter

▶ Country of origin:South Korea

▶ Contents:4.8g/0.16 oz.

▶ Product description

: Big size metal spangles give you a special sparkle you've never seen anywhere before.

: Brilliant sparkling metal glitters that shine with excellent light reflectivity create dazzling sparkles from any angle.

: Softgel fixing formula that minimizes irritation and enhances eye adhesion, so you can feel free to use it around your eyes.

▶ Color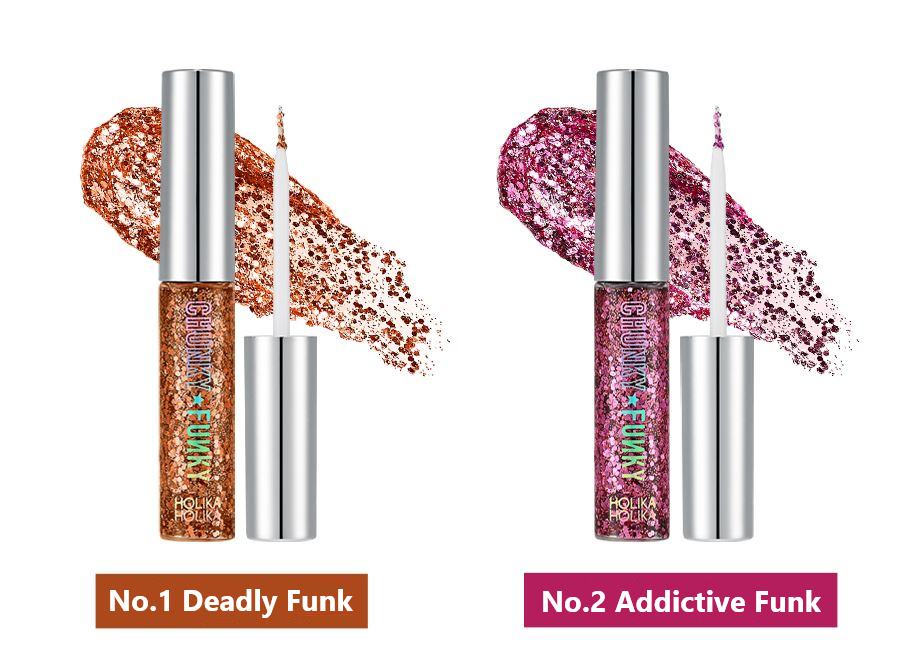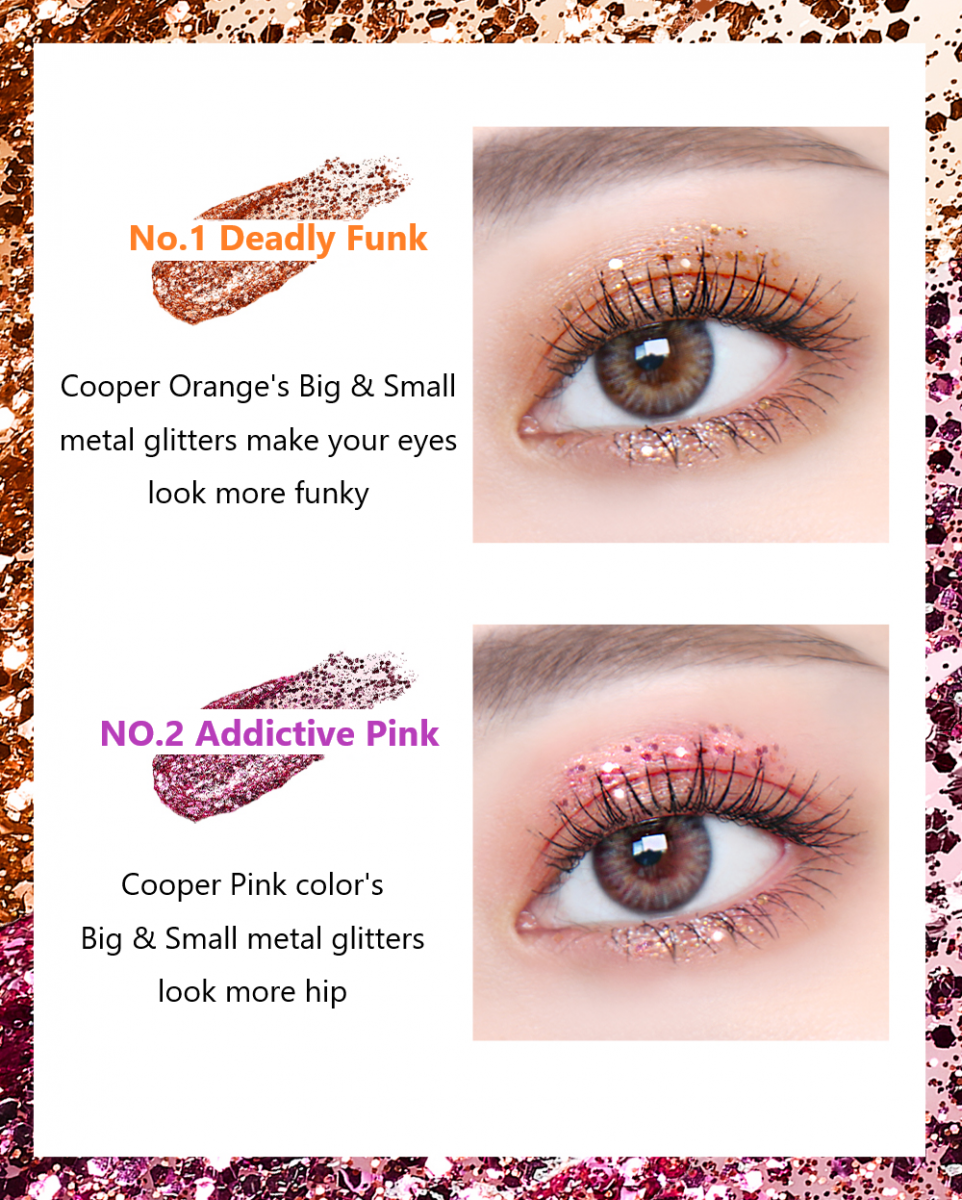 ▶ How to use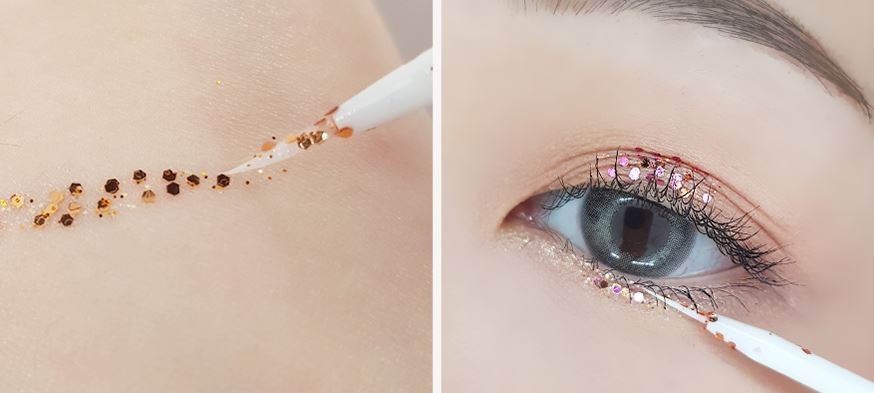 : Put the appropriate amount on the brush and place the big size chunky metal spangles
on the top and bottom points of the center of the pupil.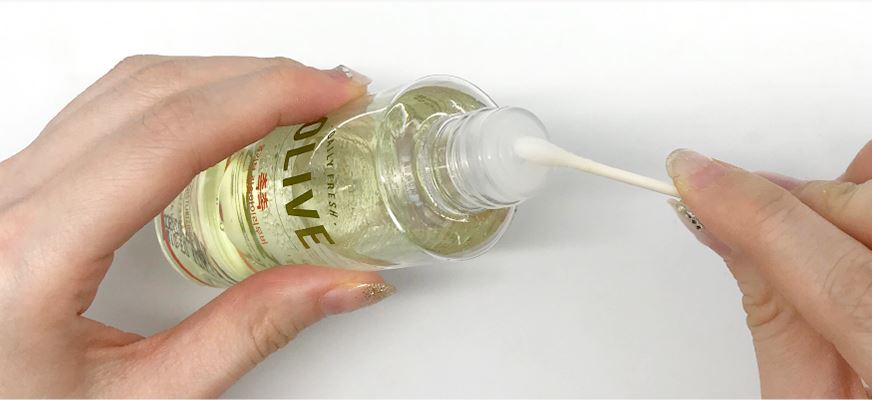 : Use a special remover and a cotton swab to clean and wipe the glitter.
When cleansing, pay special attention so that glitters and pearls do not get into your eyes.

** Do not rub your eyes after using the product. If the glitter gets into your eyes, flush it immediately with water.