INNISFREE LIFTING Science Anti-aging Band [For Neck & Jawline]


▶ Manufacturer : INNISFREE

▶ Country of origin:South Korea

▶ Product description

: Anti-aging band that adheres along the facial lines to physically pulls out the skin and strengthens the elasticity of the neck skin.

: The band is shaped to fit the jaw and neck of the body, giving it a powerful lifting effect.

: In just one week, it will tighten the jaw and tighten the neck and deliver a positive anti-aging effect.

▶ TEST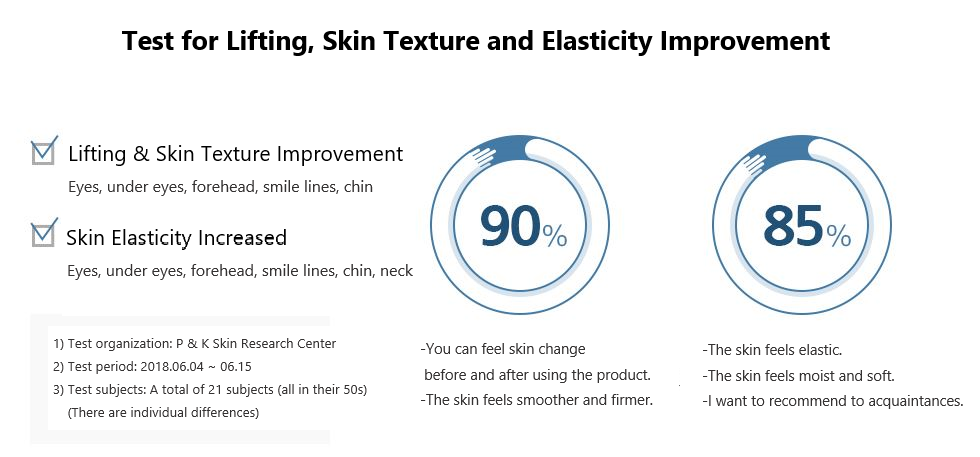 ▶ How to use




① Peel off only the middle part of the protective film on the back of the band and fix it from the center of the chin.

② Pull out the neck part gently, and then wrap it along the horizontal line one by one.

③ Due to the nature of the neck, the band may be detached when there is a lot of movement.
Attach the band with the neck stretched, and after about 30 minutes to 1 hour, remove it slowly.