Too Cool For School Egg Cream Mask 5ea


▶ Manufacturer : GENIC CO.,

▶ Country of origin:South Korea

▶ Contents:28g x 5ea

▶ Type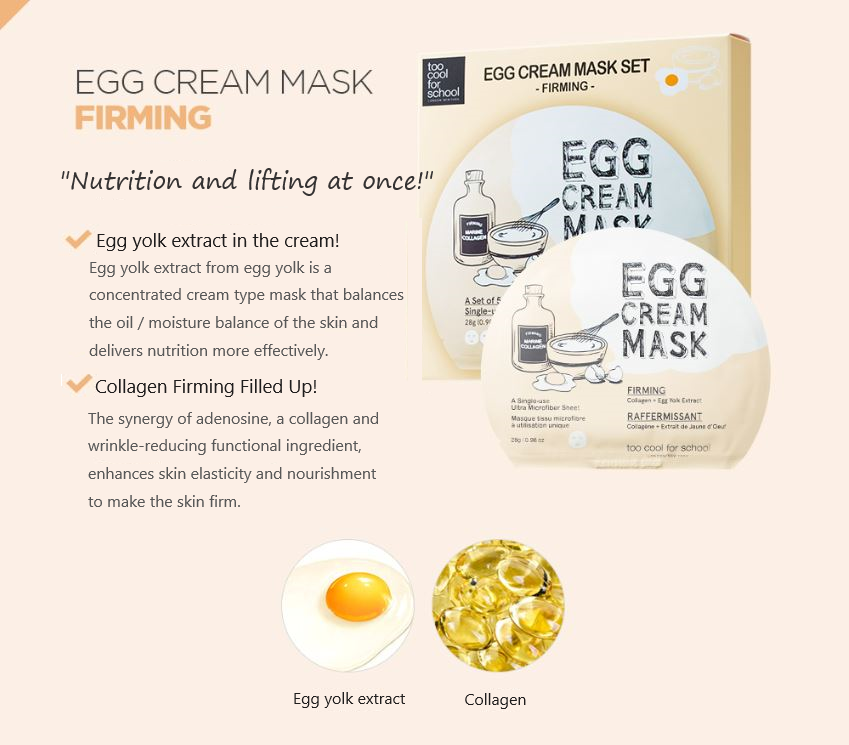 ▶ How to use

1.After face wash use skin lotion to prepare skin.

2. Remove the support and the mask sheet and apply the mask sheet evenly over the entire face.

3. Take a break of 15 ~ 20 minutes, remove the mask sheet, and tap the remaining contents on the skin for absorption.