MISSHA Premium Pink Aloe Cleansing Balm


▶ Manufacturer : MISSHA

▶ Country of origin:South Korea

▶ Contents:100ml

▶ Main Ingredients

: Low / Medium / Polymer Hyaluronic Acid, Pink Aloe, Lotus Water

▶ Product description

: Mild base formulated with pink aloe ingredients gently removes waste products,
making your skin comfortable during face wash.

: Hyaluronic acid and skin lipid-like ceramides of various sizes keep the moisture and are moisturized after washing.

: The sherbet formulation is melted at the skin temperature to dissolve a large amount of oils
and nutrients and cleanly remove even dark makeup.



▶ How to use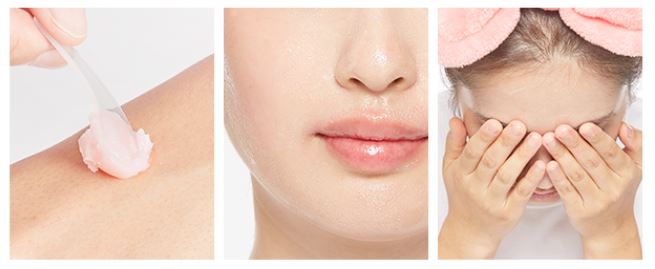 01. Use a spatula to take the proper amount on your dry hands.

02. Rub your face gently like a massage to dissolve your makeup.

03. Add some water, emulsify and rinse with lukewarm water.