3CE MINIMAL ELEMENTS EYE SWITCH


▶ Manufacturing company: 3CE

▶ Place of origin:Korea

▶ Internal capacity:4.5g

▶ Product description

:EYE SWITCH that expresses twinkle two eyes with one touch like SWITCH ON!
With various light reflections expressed from various angles, it gives a brilliant presence anytime and anywhere.

:It is a living proof that lasts all day in everyday life with thinning and moisturizing colored
even in the eyes with a lot of movement, no dusting or falling down.

:Vitamin E and Shea Butter containing moisturizing ingredients care moisturize the skin of the eyes.

:It is a wash-off type with water cleansing, which is less irritating when cleansing.

:The elastic fine brush helps you feel optimal.

▶ Color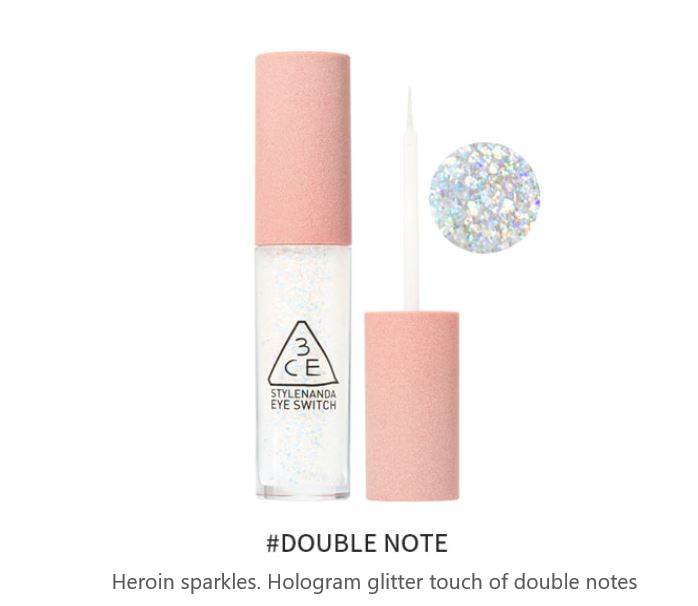 ▶ How to use

: Put lightly it on your eyes.

▶ Cleansing method




: Use a exclusive remover and cotton swab to wipe the glitter out and clean it.
Glitter products require special care so that they do not get in your eyes when cleansing.

※ Precautions

Do not rub your eyes after using the product. If so, immediately rinse with water.
Do not use this product with eye drops because glitter may get in your eyes.
Do not use this product in areas with scratches, eczema, or dermatitis.