BANILA CO MATTE FINISH Foundation Brush


▶ Manufacturer : BANILA CO

▶ Country of origin:South Korea

▶ Contents:1 ea

▶ Product description

: Only one perfect foundation brush to transform your skin into smooth skin without flaws or pores

: Wide and tight flat brush for quick and easy touch and layering without leaving traces

: Diagonal cutting surface covers curved areas without traces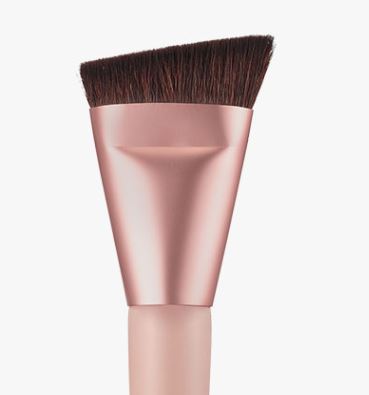 ▶ How to use


1. After applying the foundation on the back of your hand, apply an even amount of foundation on the brush.

2. Raise brush and apply gently along skin texture.

3. Use the tip of the brush to pat the area where you are worried about pores or irregularities.


▶ Brush Cleansing Tip

1. Soak the brush in water and rub it with a mild detergent.

2. After rinsing with lukewarm water, hang the product upside down on the drying rack
to keep the brush shape and dry it.