INNISFREE BRIGHTENING PORE SERUM

▶ Country of origin:South Korea

▶ Contents:30ml / 1.01 fl. oz.

▶ Product description

: Moisture + blemish care + pore area Skin care for daily use to help skin elasticity

: Contains Hallabong bark extract to keep skin clean and elastic and to care for blemishes to make skin bright.

: Vitamin B3 derivatives concentrate on melanin, vitamin C derivatives and B5 derivatives keep skin healthy
and deliver moisture rich in hyaluronic acid.

▶ TEXTURE
: A watery formula full of moisture, it is quickly absorbed by the skin without stickiness and moisturizes.
▶ Before & After

- Skin tone

- Pore size



- Skin Texture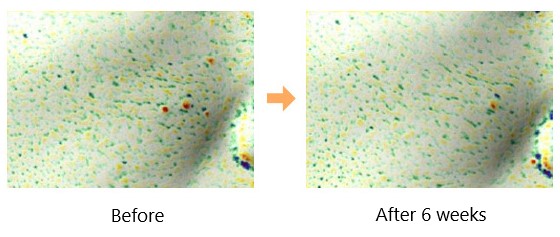 ▶ How to use

: Rotate the eyedropper and when the contents come up automatically, apply it gently to your face .

: You can apply the same amounts each time so that is easy to care the blemishes.