3CE NAIL LACQUER #NU01, #NU02, #NU03
▶ Manufacturer : 3CE

▶ Country of origin:South Korea

▶ Contents:9ml / 0.304 oz.

▶ Product description

: A liquid jelly type nail lacquer that is glossy and smooth without a top coat.

: Even if natural coloring is layered, it creates a clear and transparent nail.

: The translucent jelly base gently rises on your nails for a clear, transparent color and sheer mood.

: The long lasting base, which prevents scratches by applying a triple system and dries quickly,
maintains a clean color and gloss for a long time.

: Olive Oil + Argan Oil + Jojoba Oil Triple Oil and Vitamin E Derivative + Calcium Pantonate Double care
ingredients prevent moisture loss, nourish damaged nails.

▶ Color
# NU01 Coral Beige adds a romantic touch
# NU02 Neutral Sand Beige with Calmness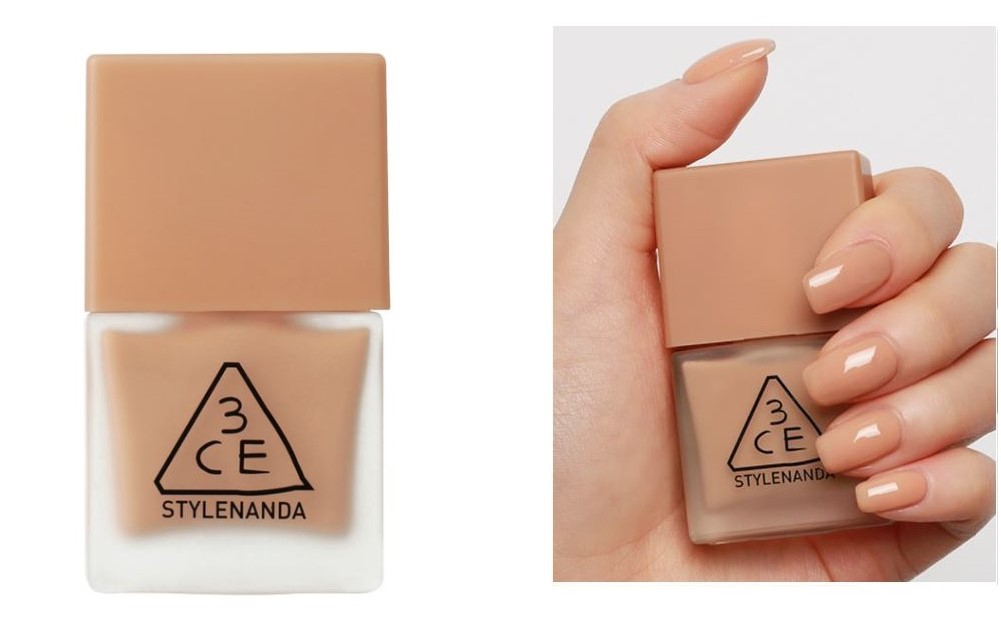 # NU03 Tranquil Deep Melange Cream Brown
▶ How to use

1. Clean your nails with a remover for lasting strength and apply a thin layer of base coat.

2. Take an appropriate amount of contents with the built-in brush and apply it thinly and evenly to dry.
Apply once more after drying.

3. To remove, rub the remover with a cotton pad damp enough.