G9SKIN Sparkling Hand Cream
▶ Manufacturer : G9SKIN

▶ Country of origin : South Korea

▶ Contents : 65g/2.29 oz.

▶ Product description

: Moisturize your dry and rough hands piquantly

: Sparkling hand cream with rich minerals and fruit vitamins

: Carbonated beverage fruit flavor that spreads whenever you apply

: Shea butter and nine vegetable oils with excellent moisturizing effects nourish the skin.

: To make the contents come out well, we used a container made of soft PE that was developed by G9Skin.

▶ TEXTURE

: The soft formulation absorbs quickly without stickiness and maintains moisturizing for a long time.




▶ TYPE
#01 Strawberry
: Vitamin C ascorbic acid in strawberries helps manage excess sebum and skin oils.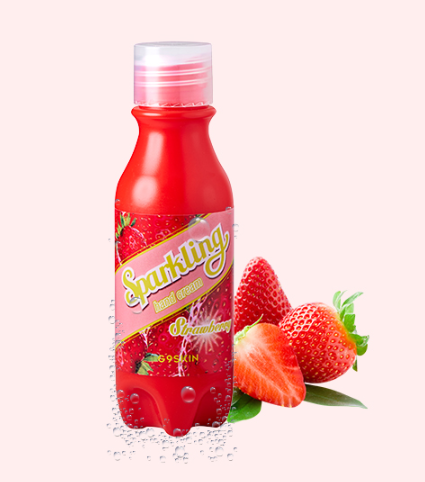 #02
Lemon
:
Lemon is rich in vitamin C, which gives the skin elasticity and nutrients and makes it brighter.
#03 Grapefruit
:
Grapefruit has a high moisture content and is rich in vitamin C, which moisturizes dry and flaky skin.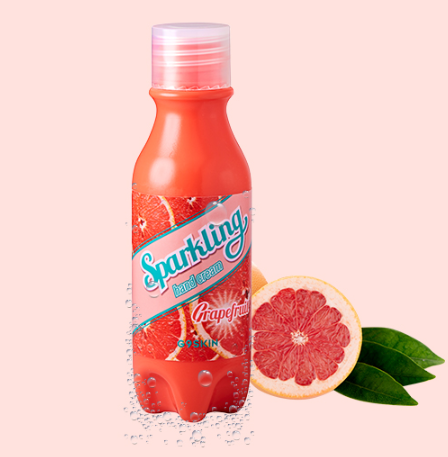 #04
Green grape
: Grapes are rich in minerals and vitamins, which help skin elasticity and make it firmer.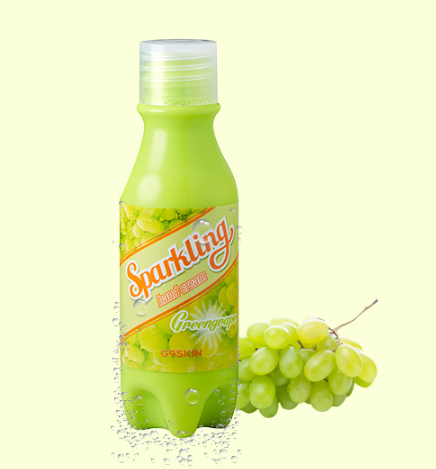 ▶ How to use

: Use it when you feel dryness on your hands.