UNLEASHIA Get Loose Glitter Gel Mini Trio
Expiry date: 11 May. 2023

▶ Place of origin:South Korea

▶ Volume :(4g/0.14 oz.)*3EA

▶ Product Description

: The largest particle glitter gel in Korea that catches the eye with its unrivaled sparkle

: Long lasting water gel formula with no stickiness to keep it shiny for a long time even with light splashes and sweat

: Get Loose Glitter Gel shines brightly anywhere, regardless of lighting.

: Multi-use item that can be used not only for face but also for body and hair





▶ COLOR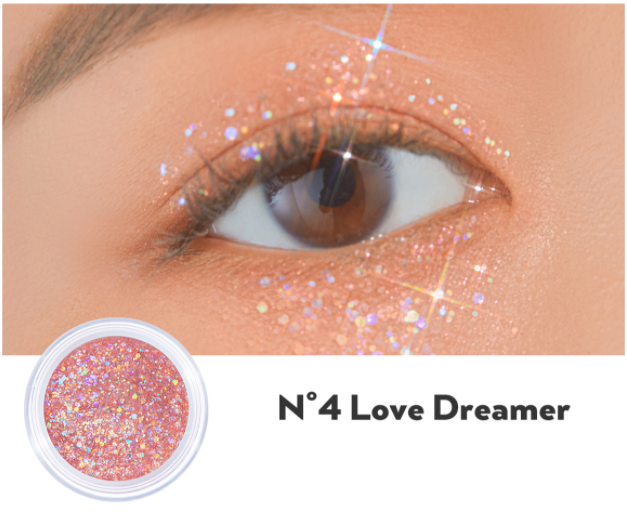 ▶ How to use
: Apply thinly on the desired area with your fingers or tools.
: After drying completely, reapply several times to your liking.
**Tip:
1. Apply the glitter gel by tapping it on the desired area.
2. If you want a more detailed expression, apply with the brush upright.
3. Gently rub with running water to cleanse without irritation.