ETUDE HOUSE PLAY COLOR EYES GEMSTONE




▶ Manufacturing company : COSON Co., Ltd.

▶ Place of origin:South Korea

▶ Volume : 0.7g x 9 colors/0.22 oz.

▶ Product Description

: A 9-color gem shadow palette that contains the color mood of brilliantly shining gemstones.

▶ COLOR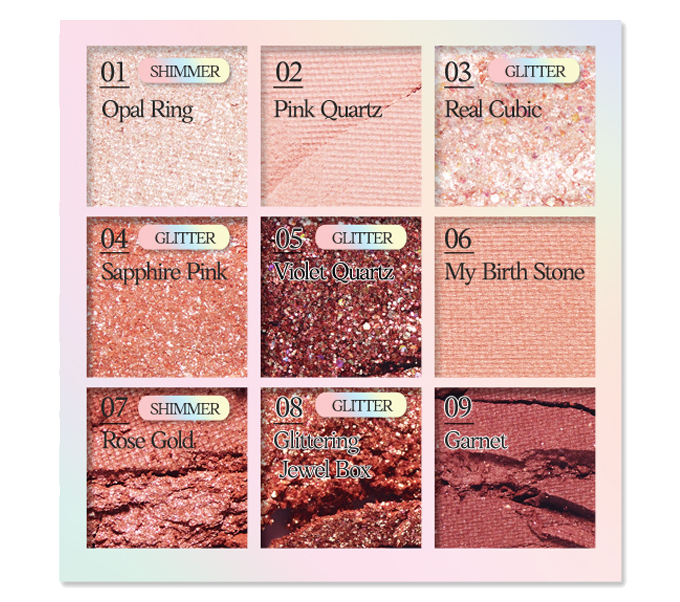 : 9 color shades of color mood from feminine pink to rose gold.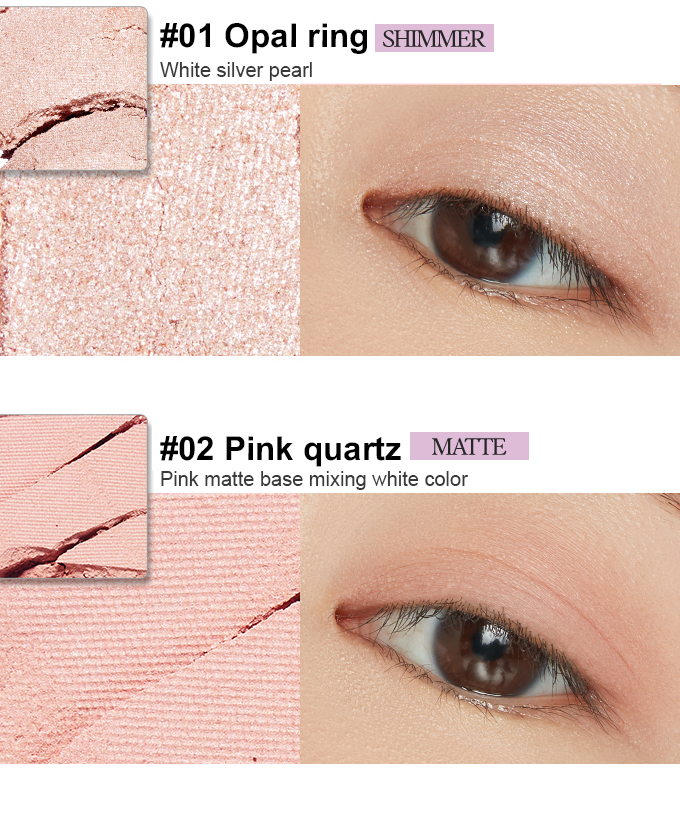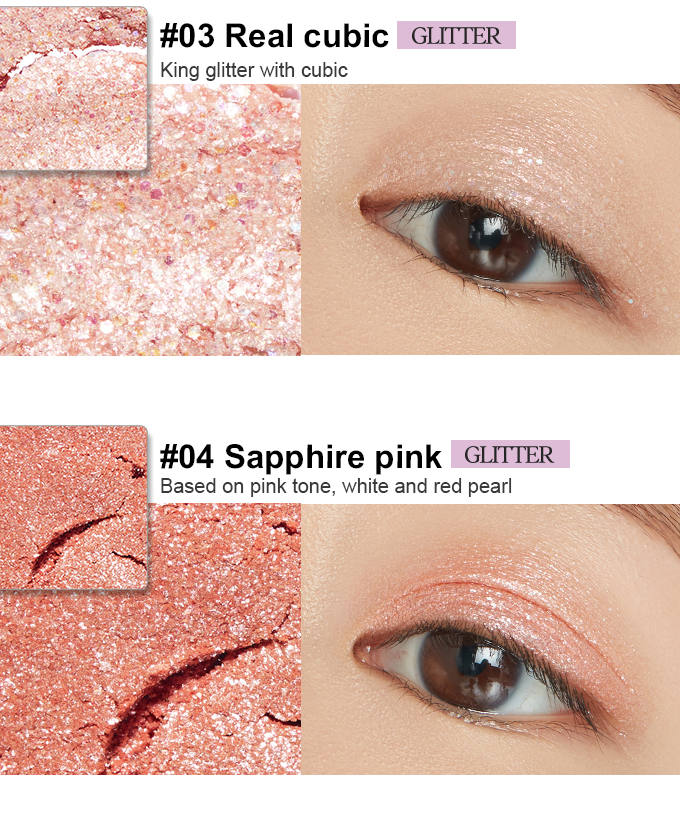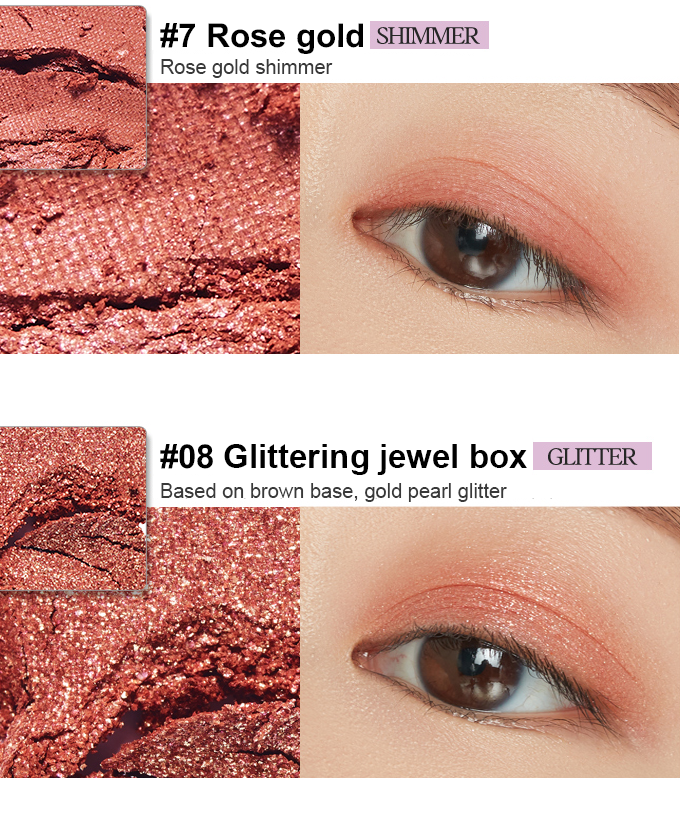 ▶ TEXTURE

: High-gloss glitters with a high refractive index create a vivid and twinkling pearl from any angle.

▶ How to use


: Use your finger or brush to gently spread over your eyes.

*For jewels with a high content of glitter pearls, apply them with your fingers for better adhesion.