[NEW COLOR] CLIO MAD VELVET TINT
▶ Manufacturing company : CLIO
▶ Place of origin:South Korea
▶ Volume : 3.8g
▶ Product Description
: Creamy velvet textured lip tint with high-performance color! No feathuring or cracking!
: Elastomer gel containing features smootheness, long-lasting color and transfer-proof for all day!
: It gently melts onto the lips with moisture without drying out or tight feeling.
: Ester oil, sweet almond oil and vitamine E acetata gives you deeply hydrating.
▶ Color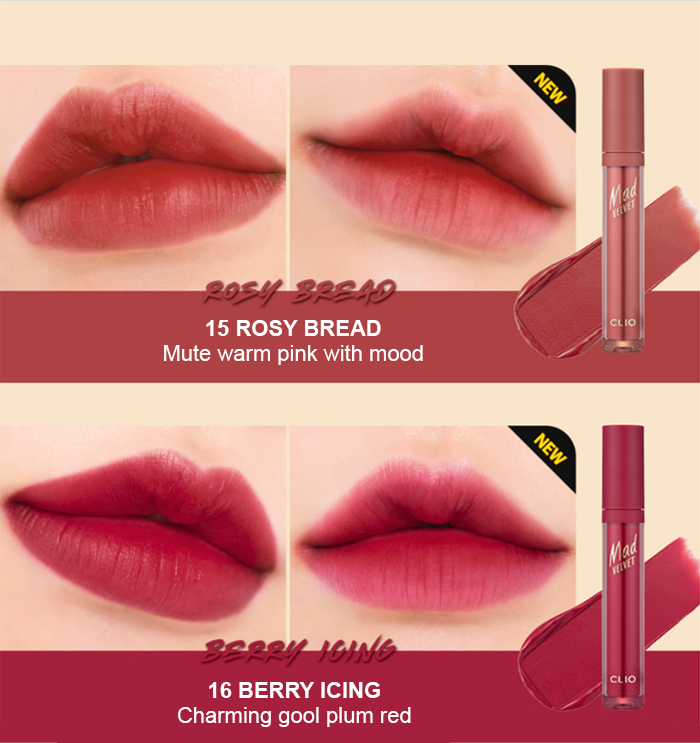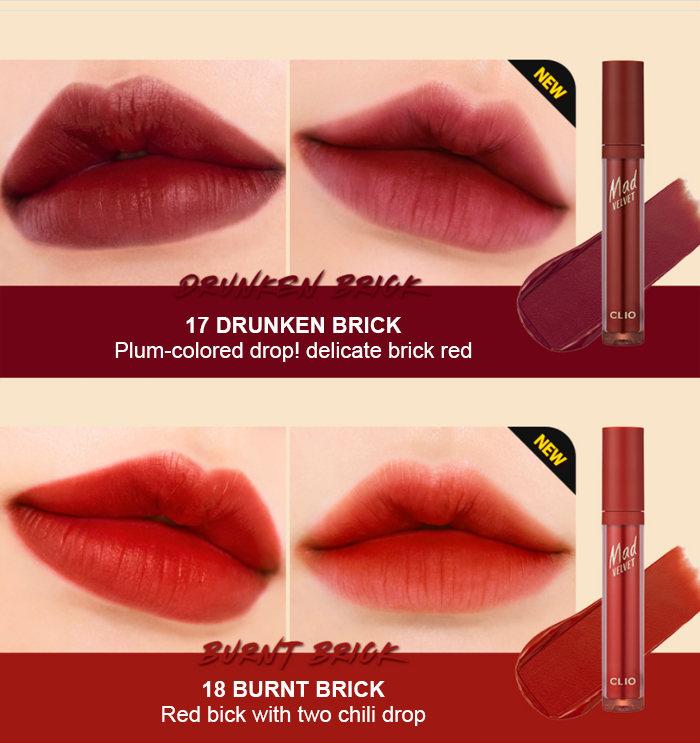 ▶ How to use