THE SAEM Saemmul Shadow Box 04 Glint Beam
▶ Manufacturer : CREVIS Co., Ltd.

▶ Country of origin : South Korea

▶ Contents : 0.9g/0.031 oz. X 4

▶ Product description

: A perfect color balance shadow palette that picks out only the sweet colors that go hand in hand every day.

: The compact pocket size makes it easy to carry in your pouch.

: A crystal glitter that gives off a glassy glow can create a luminous look the moment it is applied.
#04 Glint Beam
:
A 4color glitter palette containing the sparkling moments of dazzling light.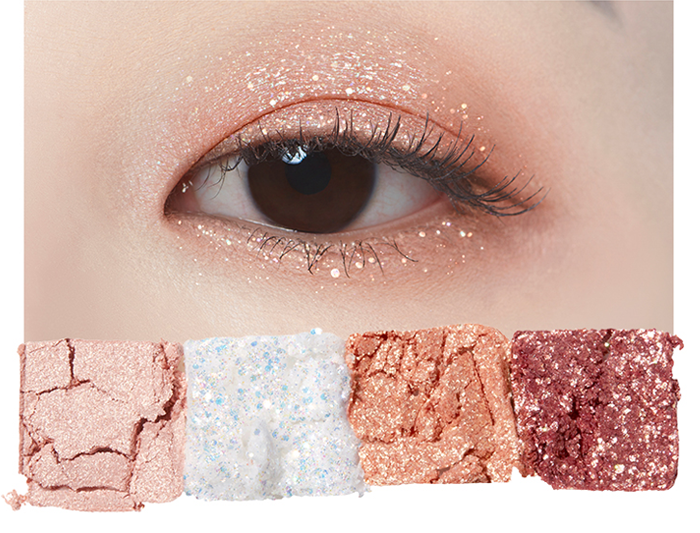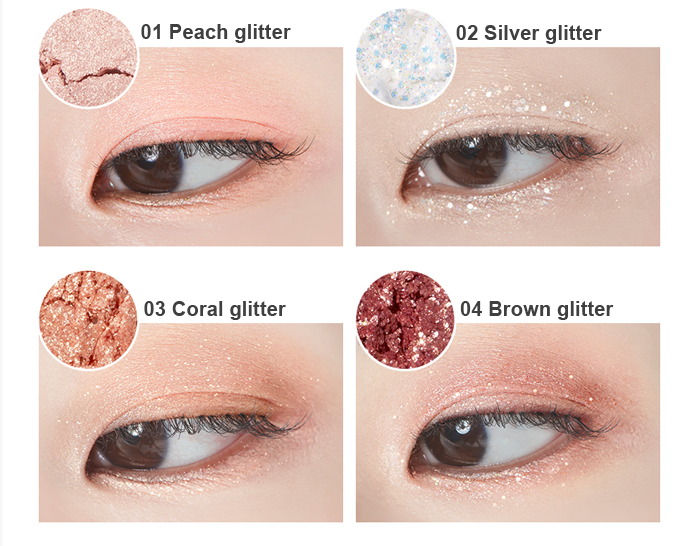 ▶ How to use




: Apply an appropriate amount using a hand or brush.