CLIO NUDISM VELVETWEAR FOUNDATION
Expiry date: 03 March. 2023
▶ Place of origin:South Korea
▶ Volume : 35g / 1.23 fl.oz.
▶ Product Description
: Honeycomb-shaped hexagonal flat particles are thinly and densely layered over the flaws to complete a flawless,
smooth nude cover.
: A velvety network that hides excess light from sebum gives a soft finish to express a luxurious skin texture
like velvet.
: Anti-darkening powder that prevents darkening and shine, keeps your skin bright and smooth for a long time.
▶ COLOR

▶ TEXTURE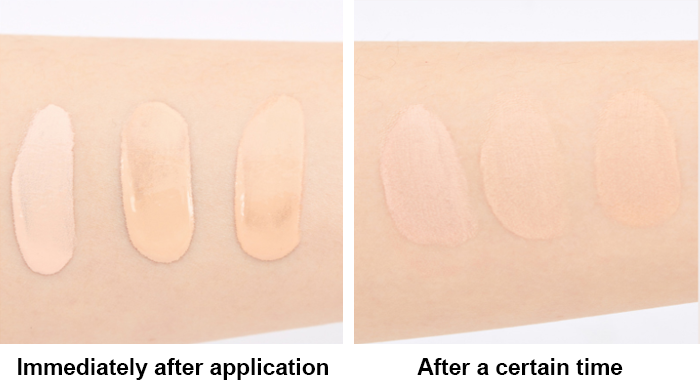 ☆Immediately after application : Moist liquid texture
☆After a certain time : velvet texture that adheres softly
▶ Before & After
▶ How to use
1. Apply a thin layer along the skin texture using a foundation brush.
2. Finish by spreading smoothly so that no brush texture remains.