Heart Percent DOTE ON MOOD EYE PALETTE
▶ Place of origin:South Korea
▶ Volume : 8g
▶ Product Description
: A variety of natural color provide a rich mood eyemakeup as imagined.
: The texture with soft mat and silky shimer can be easily mixed and used.
: The colors combination of eye palette are balanced.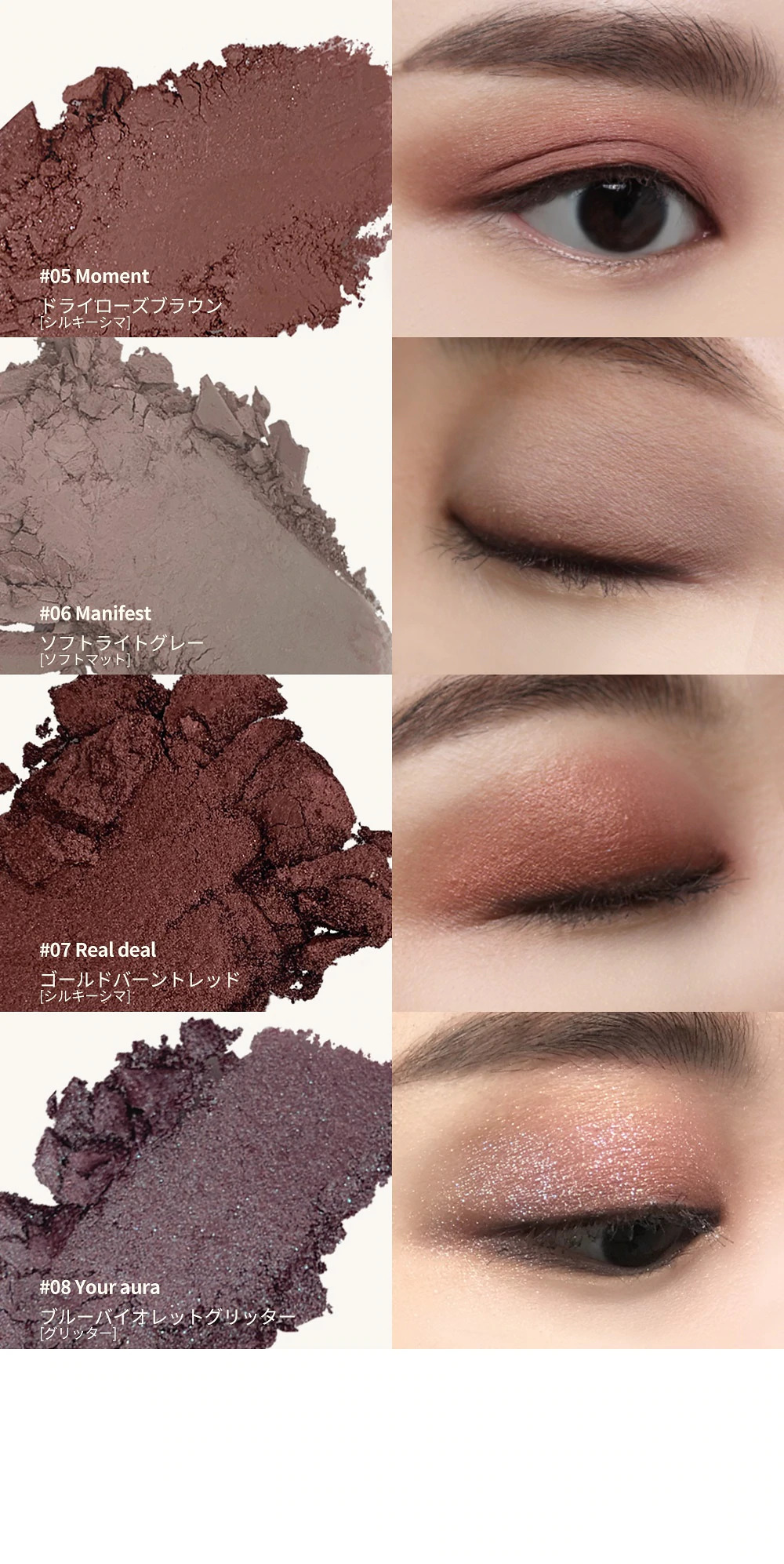 ▶ How to use

: Use your fingertips or brush to gently spread over your eyes.