ETUDE HOUSE Soonjung Centella Skin Care 2-PIECE SET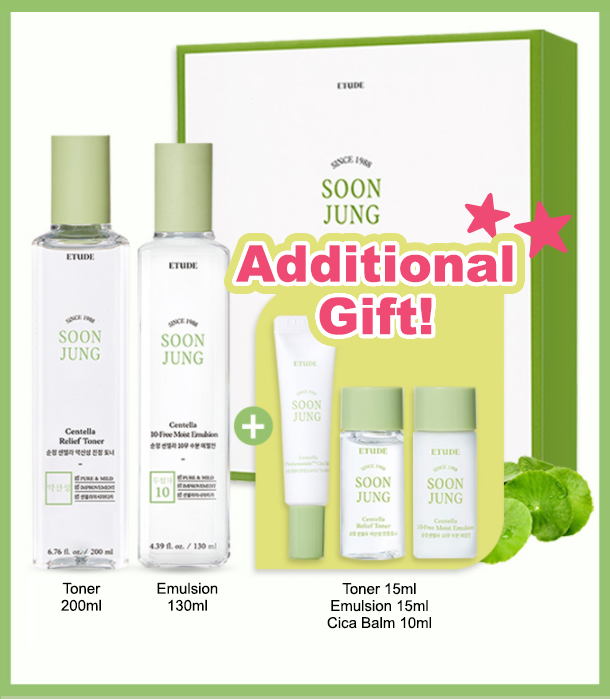 ▶ Manufacturing company : Etude Co., Ltd.

▶ Place of origin:South Korea

▶ Volume

: Toner
200ml (6.76 fl.oz.)+Emulsion130ml(4.39fl.oz.)
: Toner 15ml+Emulsion 15ml+Cica Balm 10ml

▶ Main Ingredients

: Panthenol, Madecassoside, Centella asiatica extract

▶ Product Description

: It strengthens the skin barrier and soothes sensitive skin with three beneficial ingredients.

: It adjusts the oil and moisture balance of the skin with a slightly acidic pH similar to the skin acidity
and makes the skin healthy.

: This is a genuine Etude product with a hidden tag attached.


☆ Pure Centella Weak Acid Soothing Toner

▶ TEXTURE
: Cool water type

▶ How to use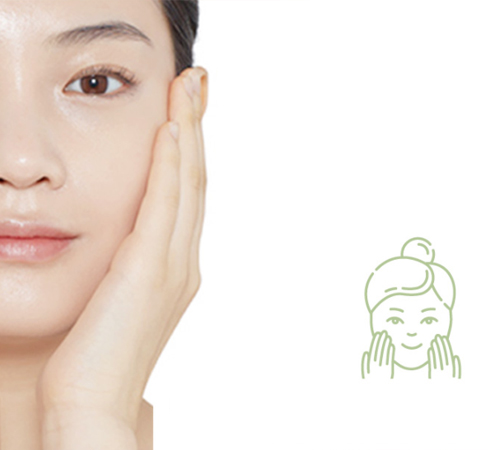 : After cleansing, apply the contents to the palm of your hand and pat lightly for absorption.
: If your skin is easily irritated, put it in the refrigerator to cool it down, or wet it with a cotton pad or
dry sheet and use it as if you were doing a sheet pack.


☆Pure Centella 10 Moisture Emulsion

▶ TEXTURE

: A refreshing type with rich moisture

▶ How to use
: After cleansing, apply toner, take an appropriate amount, apply gently, and press gently for absorption.