CLIO Stay Perfect Hard Brow Pencil
▶ Manufacturing company : Mix & Match Co., Ltd.

▶ Place of origin:South Korea
▶ Volume : 0.31g / 0.01 oz.
▶ Product Description
: Containing powder that adsorbed the oil, it helps to maintain color and shape as the first makeup.
: Even if you apply it several times, it is softly colored without clumping and produces a natural brow as it is
originally an eyebrow.
: Sharpner has built-in, and you can create a sophisticated browse everyday as if it is new.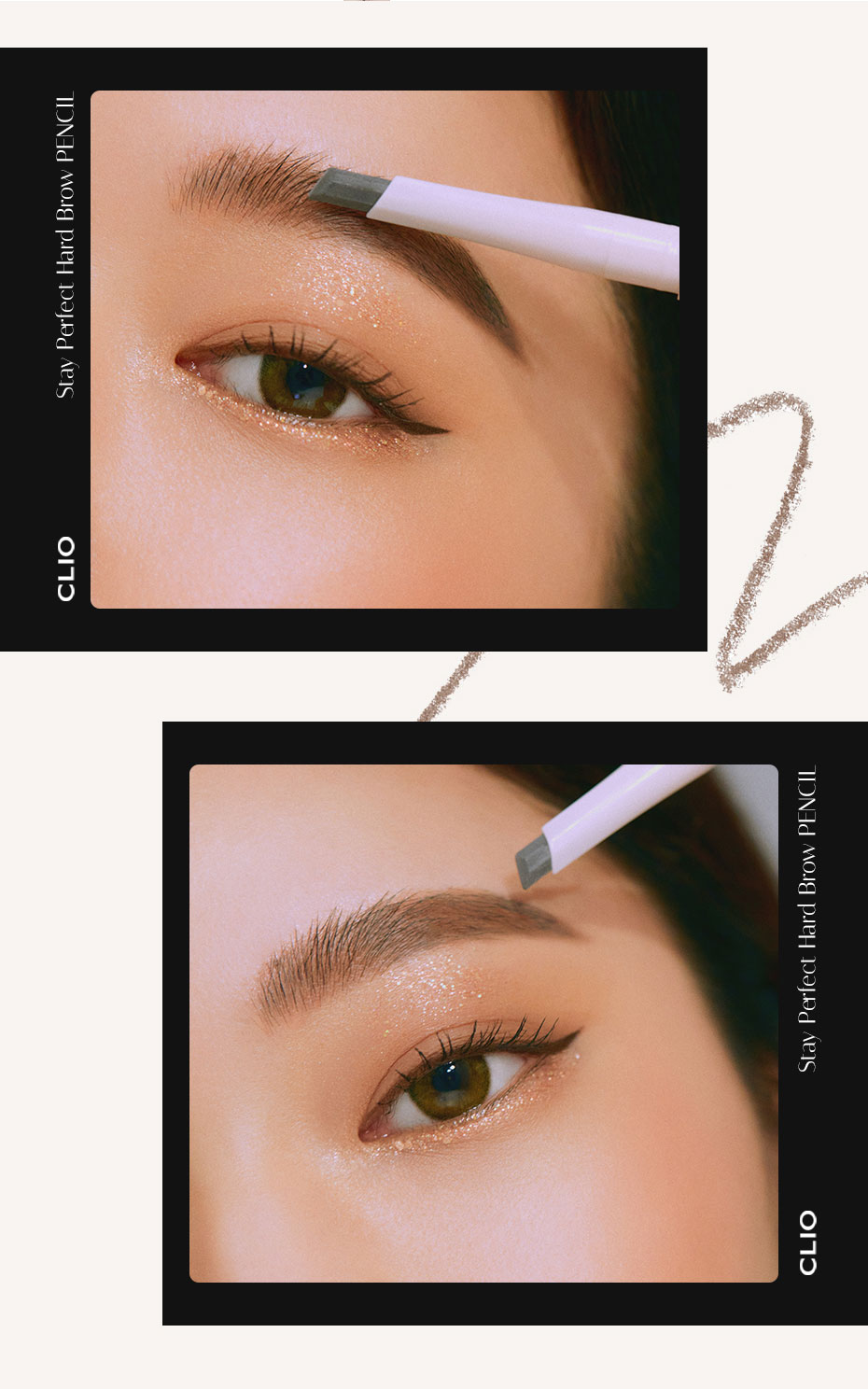 ▶ COLOR
▶ How to use
1. Complete a brow shape quickly and without clumping with a stereoscopic hexagon pencil.
2. Open the brow bottom cap and brush the eyebrows naturally with the built-in screw brush.


*How to use the sharpener