3CE Dew Nail Color [FUTURE KIND]
▶ Place of origin:South Korea

▶ Volume : 8.5ml / 0.28 fl.oz.

▶ Product Description
: It produces a sheer finish with a soft spreadability and a clear and neat gloss with the optimum viscosity.
: Various layering is possible, from soft 1 coat, shiny and colorful 2 coats, to natural gradation.
: With a base that focuses on gloss, the watery gloss right after applying is maintained for a long time without
a top coat.

▶ COLOR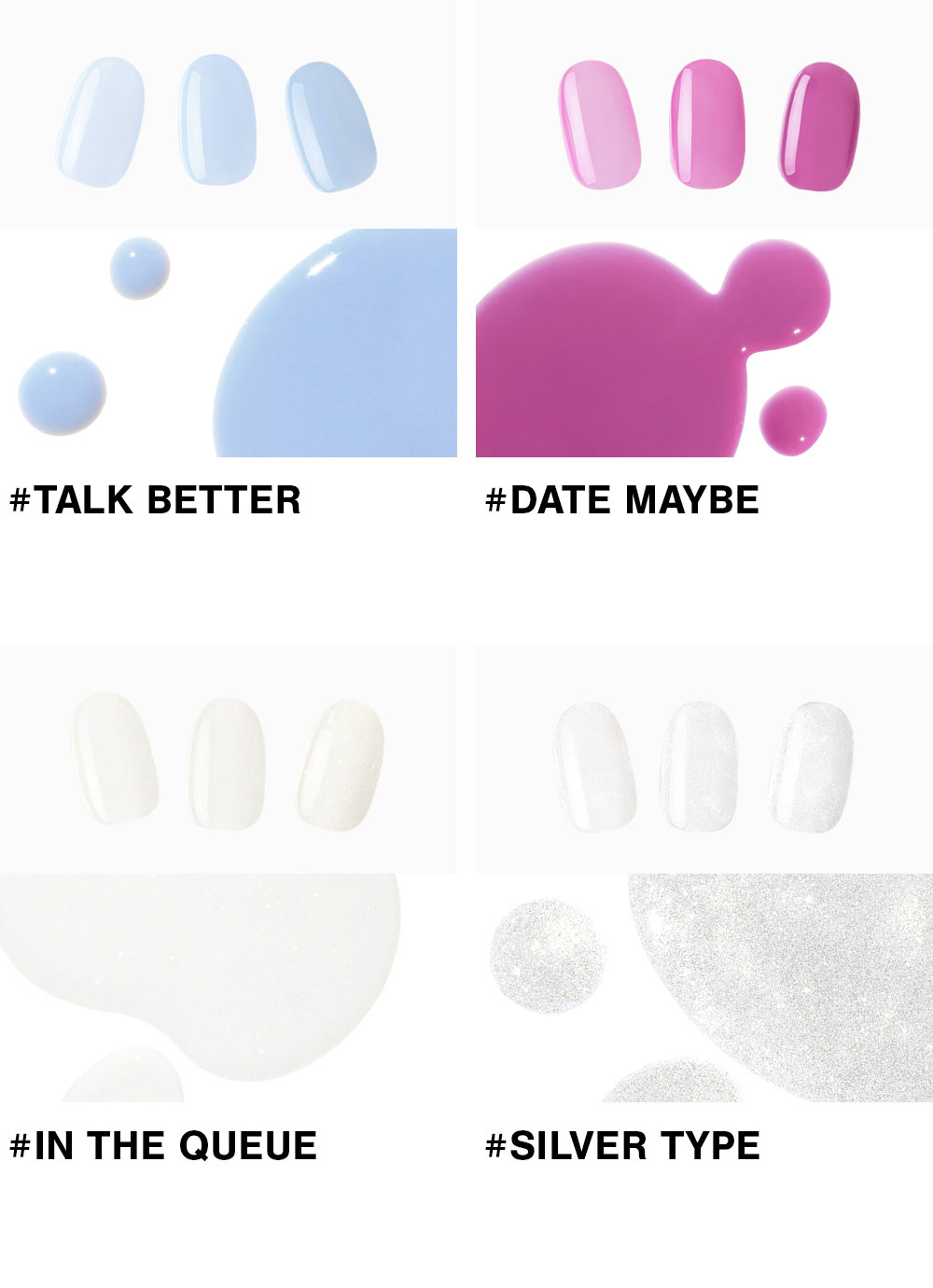 ▶ How to use

: Take an appropriate amount on the built-in brush and apply thinly and evenly to dry.