NATURE REPUBLIC Botanical Lucky Dot Pen
▶ Place of origin:South Korea

▶ Volume : 1g / 0.03 oz.

▶ Product Description

: With a round tip, you can easily create an attractive mole and freckle by dabbing on the desired
: With a color similar to the actual mole, if you want a more vivid color, you can dab it additionally.
▶ COLOR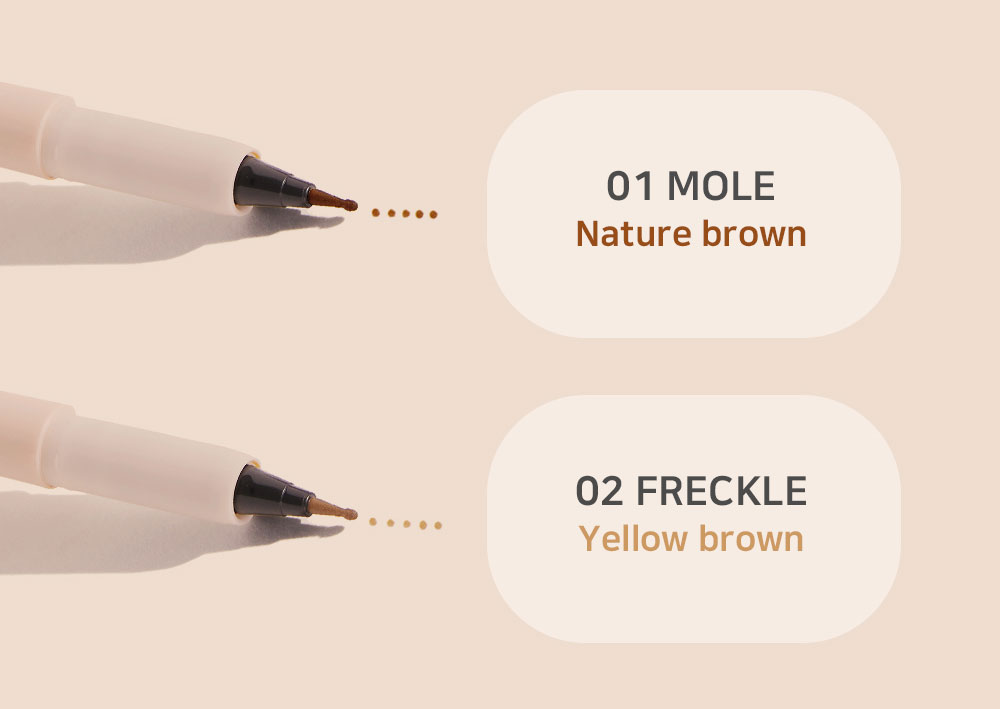 ▶ How to use

1. Shake the pen tip down 2-3 times.
2. Put the round tip vertically and dab it!
3. After use, store it horizontally for smooth discharge!