▶ Place of origin:South Korea

▶ Volume : 4g / 0.14 oz.

▶ Product Description
: The double-coated powder provides a soft touch and fills in the curves of the skin evenly to complete the skin
texture at the same time.
: High sebum control powder absorbs only excess oil to create semi-blurred skin.
: 8 types of hyaluronic acid fill the skin with moisture from the inside to the outside to complete smooth skin
without drying out and being cakey.

▶ TEXTURE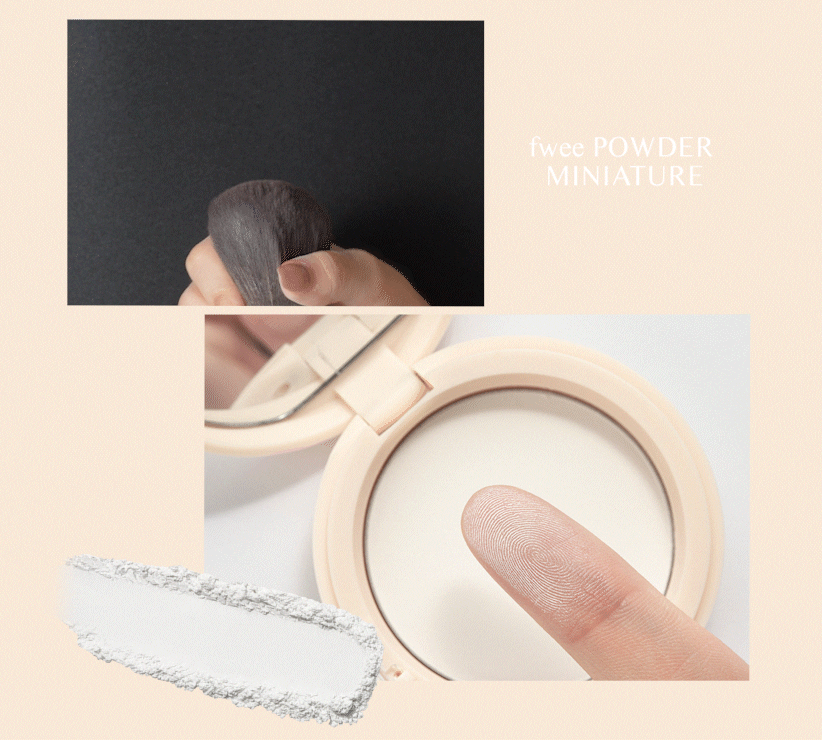 ▶ How to use

: Take the contents on the built-in puff and spread it along the skin texture by tapping lightly.