BE'BALANCE Micro Fiber Mask
▶ Place of origin:South Korea

▶ Volume : 30g / 1.05 fl.oz. * 10ea

▶ Product Description
: The microfiber sheet made of dense fibrous tissue perfectly adheres to the skin so that all active ingredients
: With one mask pack, simple and intensive home care is possible from the ampoule to the cream stage at once.
: 30g of essence soaked in a microfiber sheet doesn't dry out and stays moist while using the mask pack.


01 ACALA – Soothing/moisture care for problem skin

02 Azulene – Brightening care for blemishes and freckles

03 Idebenone – Soothing/moisture care for reddish sensitive skin

04 Salmon D.A – Highly nutritious moisturizing care for skin that has lost elasticity

05 Pro B5 – Skin barrier/moisturizing care for dry skin with weak skin barrier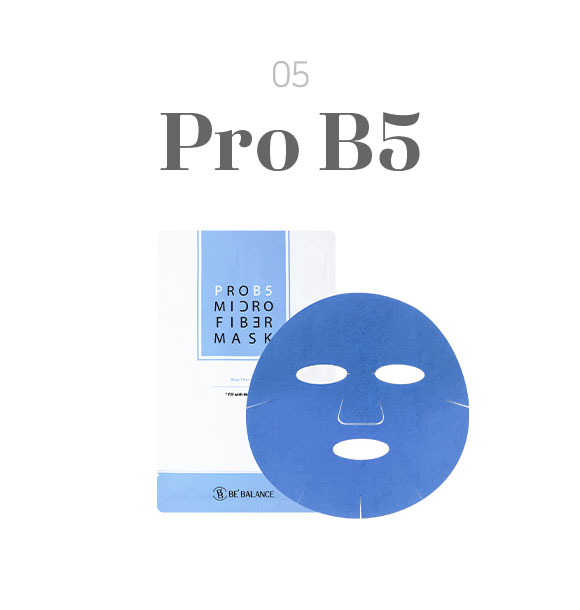 ▶ How to use

1. After smoothing the skin texture with a toner, apply the step 1 ampoule to the entire face by tapping lightly.
2. Open the step 2 mask pack and apply it for 10 to 20 minutes by applying it evenly to the face.
3. After removing the mask pack, gently apply step 3 cream to the entire face.