gesgep Portrait of Eyeshadow Palette
▶ Place of origin:South Korea

▶ Volume : 4 COLORS

▶ Product Description
: It is composed of colors that naturally deepen with a thin texture that looks like it is dyed around the eyes.
: It blends evenly with the smooth application of fine particles.
: It has a moderate hardness that is not too soft or hard, and builds up clearly without being stuffy.

▶ COLOR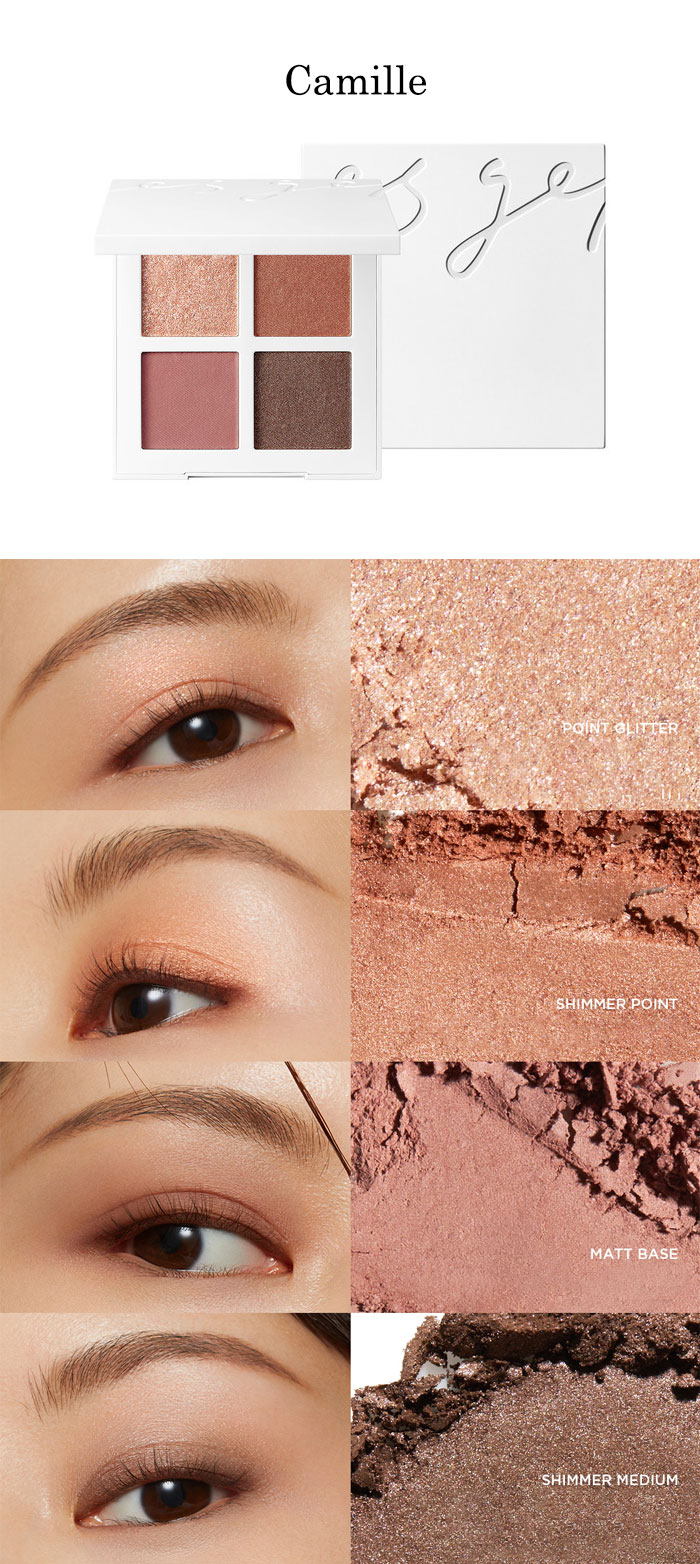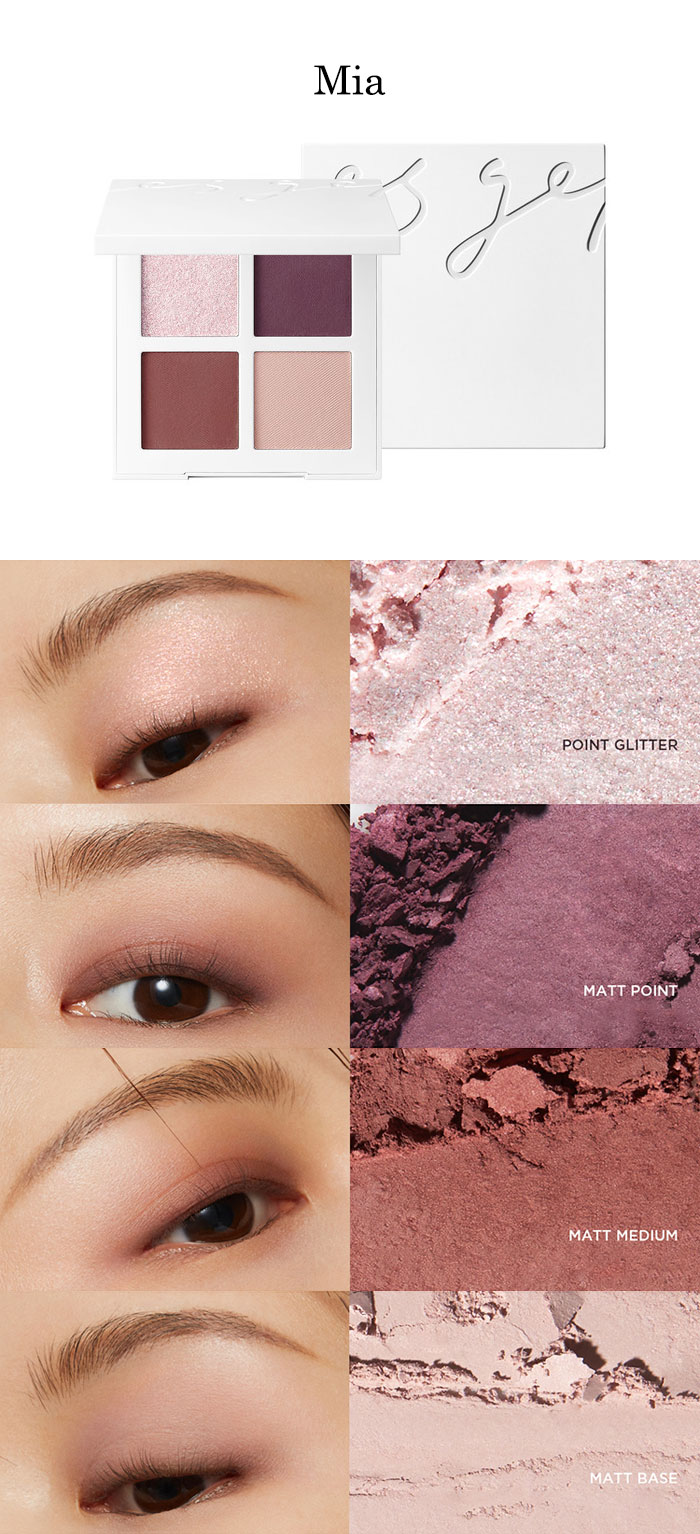 ▶ How to use

: Take an appropriate amount of the contents and spread it naturally.