▶ Place of origin:South Korea

▶ Volume : 0.05g / 0.001 oz.

▶ Product Description
: With an ultra-slim triangular shape, anyone can easily make eyebrow texture.
: With a hard hard formula, the color develops naturally without clumping even when layered several times.
: Containing essence oil complex ingredients and powerful powder against oil and moisture, it is last for a long
time.

▶ COLOR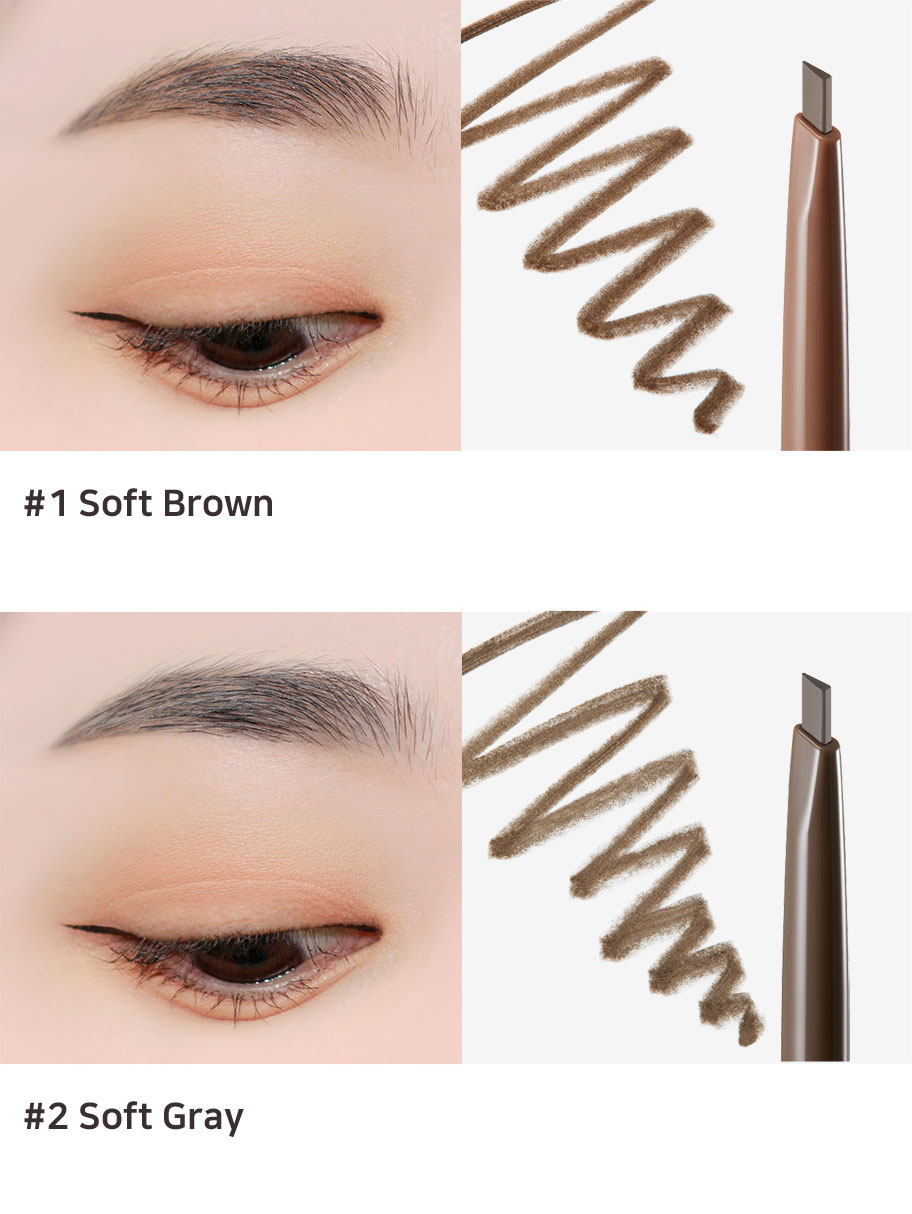 ▶ How to use

: Fill in naturally as if filling in the texture of each texture.