THE FACE SHOP fmgt Ink Brow Tattoo Pen
▶ Place of origin:South Korea

▶ Volume : 18g / 0.63 fl.oz.

▶ Product Description
: It can create a coloring effect all day long without being erased by water and sweat.
: It draws natural eyebrow texture one by one with the eyebrow texture brush designed with 4 tips.
: It is a natural color with a sense of transparency and is dyed naturally without developing a bold and
thick color.

▶ COLOR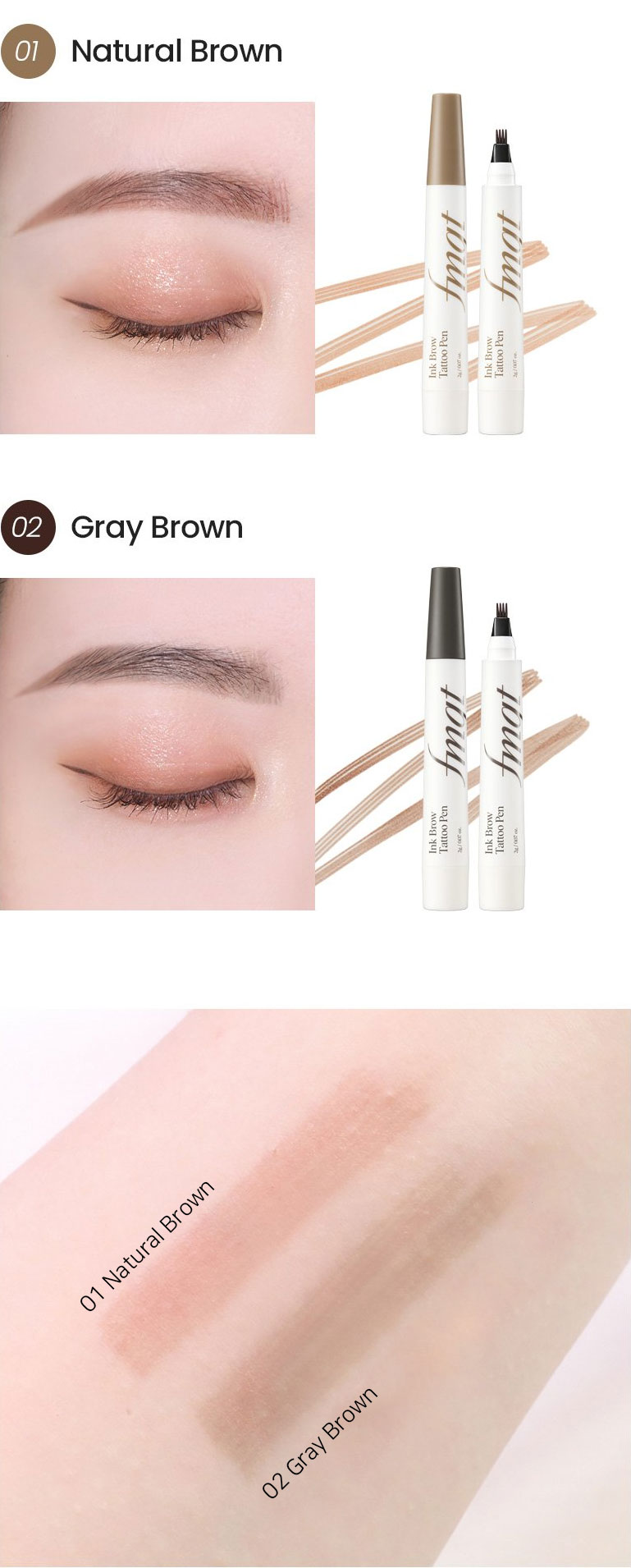 ▶ How to use

: Stand up the tip and draw as if filling in along the texture from the front of the eyebrows.