MISSHA ArtisTool Eyeliner Brush #401
▶ Manufacturing company:MISSHA
▶ Place of origin:Korea
▶ Product Description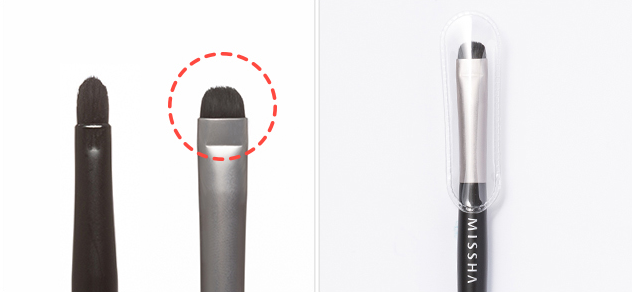 :Eye Liner Brush that creates smooth and sharp eye lines
:It is the brush with right material and shape suitable for each makeup step, it enhances the perfection of makeup as the experts have done.
:The tips of bristles are so thin that it touches the skin gently without irritation, creating a more elaborate and delicate makeup.
:A soft, straightened artificial bristles help to create a smooth and clear eye line.
▶ How to use
1) Take the eyeliner to the brush and collect the brush tips together.
2) Draw along the line of eyelashes and fill the space between the eyelashes.