HANYUL Nature In Life Lip Balm
▶ Place of origin:South Korea
▶ Internal capacity:4g / 0.14 fl.oz.

▶ Description of item
:It is a sensual lip balm with HANYUL's unique sensibility.
:Butter-type is gently pressed against the lips and moist without shine.
:Cream-type is natural and beautifully shiny, and protect your lips moist.
▶ Color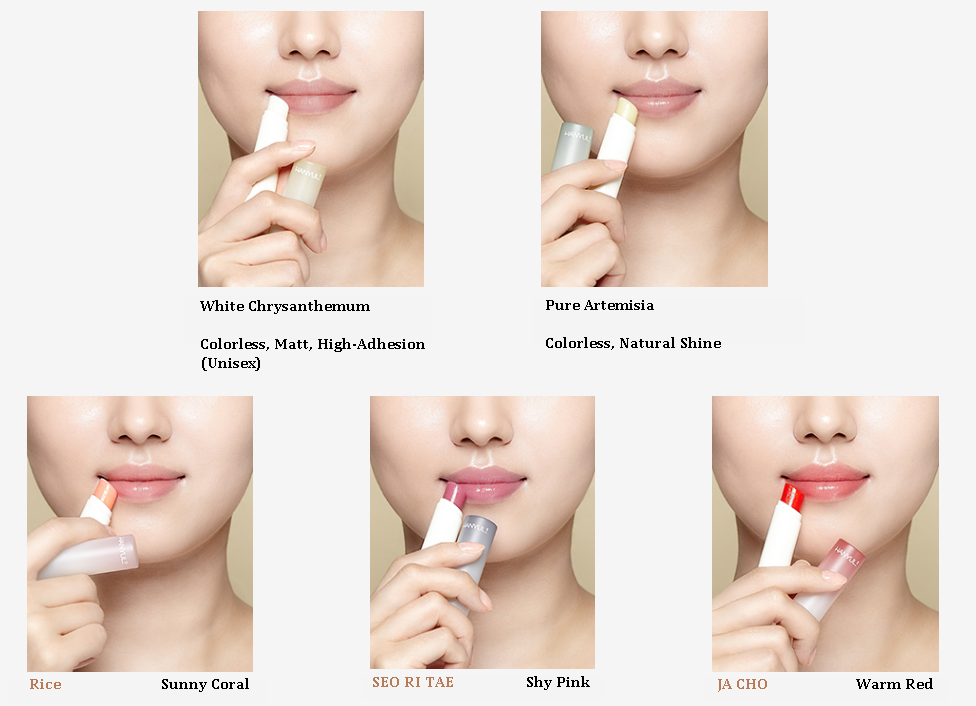 ▶ how to use
: Apply to your lips every time you feel dry.