Holika Holika Pure Essence Mask Sheet
▶ Manufacturing company:Holika Holika
▶ Place of origin:Korea
▶ Internal capacity:20ml * 5EA

▶ Description of item
:It is a nude sheet mask with a light feel.
:Instead of artificial flavors, we use essential oils from natural sources.
:It has good air permeability and is well adhered to skin.
:The Pure Essence Mask Sheet is transparent, thin and rich in essence, and delivers a lot of active ingredients to your skin.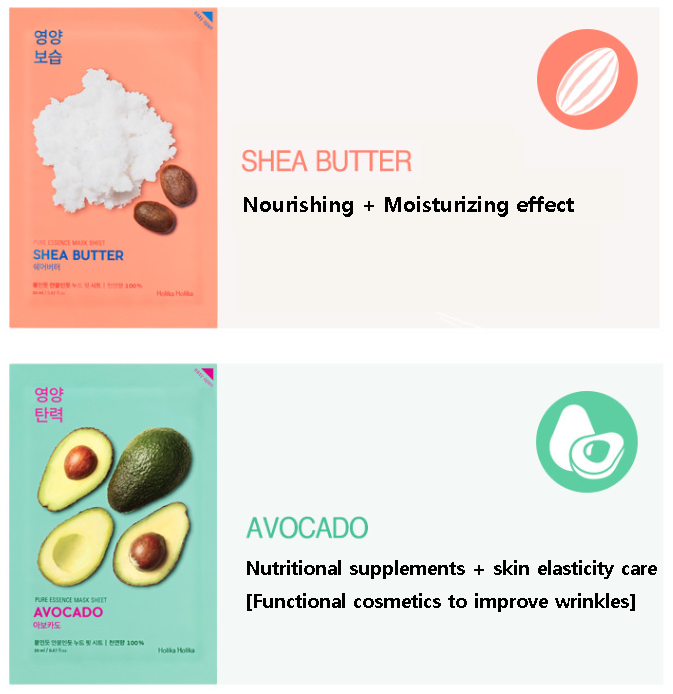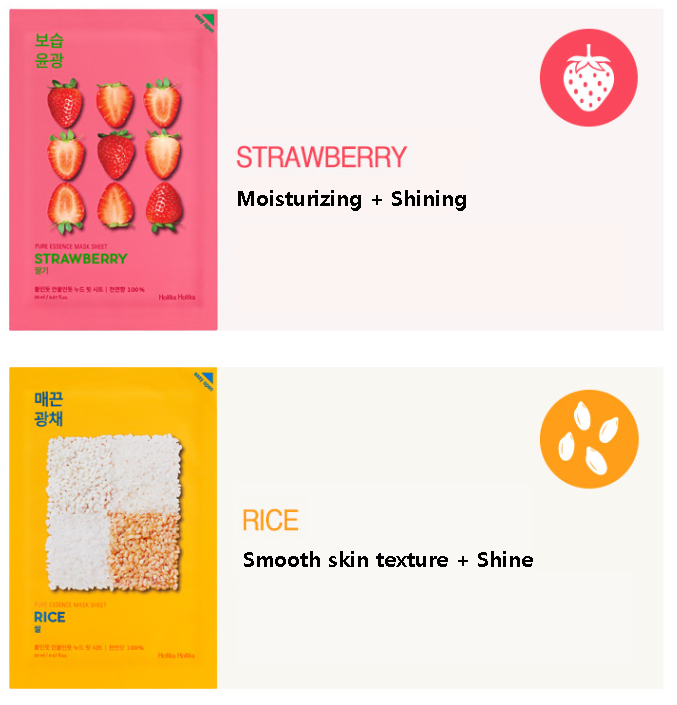 ▶ how to use
1. After the cleansing, the skin texture is adjusted with toner.
2. After taking the mask out, align it with your eyes and nose to make it evenly attached to your entire face.
3. After about 10 to 20 minutes, remove the sheet and lightly tap the remaining essence on the skin to absorb it.