APIEU Milk One Pack

▶ Place of origin:Korea

▶ Internal capacity:21g*5EA

▶ Product Description

:Time the skin becomes full of nutrients

▶ Product features

:The real milk essence moistens the skin!


▶ how to use




1. After cleansing, trim the skin texture with toner and so on.

2. Spread the sheet and apply it evenly over the entire face.

3. Take a break for 15 to 20 minutes and remove the mask.

4. It absorbs the contents left on the skin by tapping lightly.
* Tip

:The essence remaining in the pouch can use for necessary parts such as the neck and arm.

▶ TYPE

(1) Banana Milk

▶ Main ingredients





:Milk extract, Banana extract, Royal Jelly extract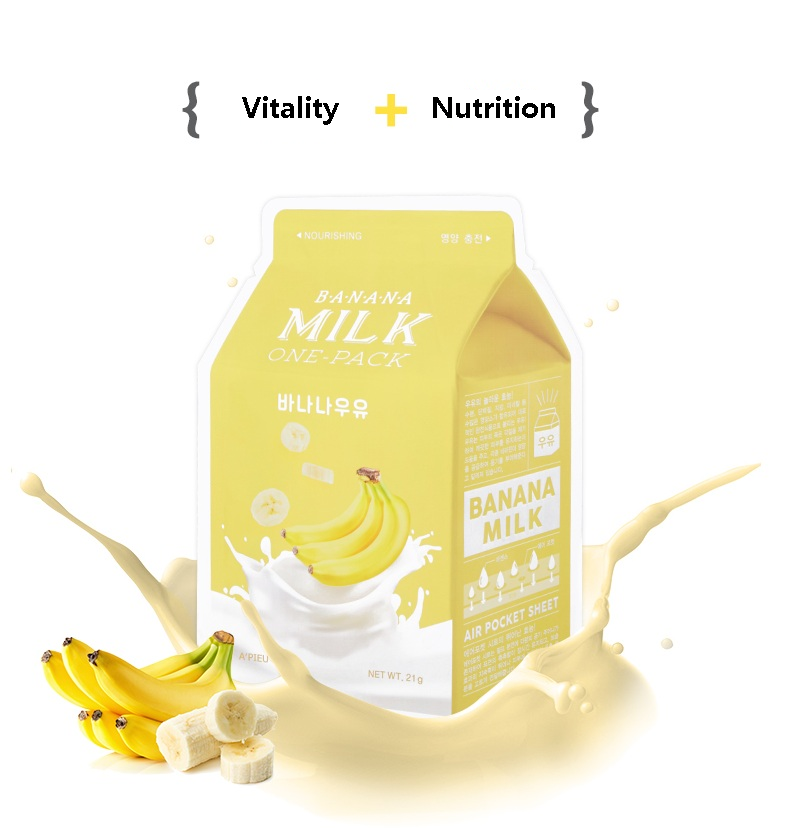 (2) Green Tea Milk

▶ Main ingredients


:Milk extract, Green tea extract, Witch hazel extract




(3) Strawberry Milk

▶ Main ingredients





: Milk extract, Strawberry extract, Pearl extract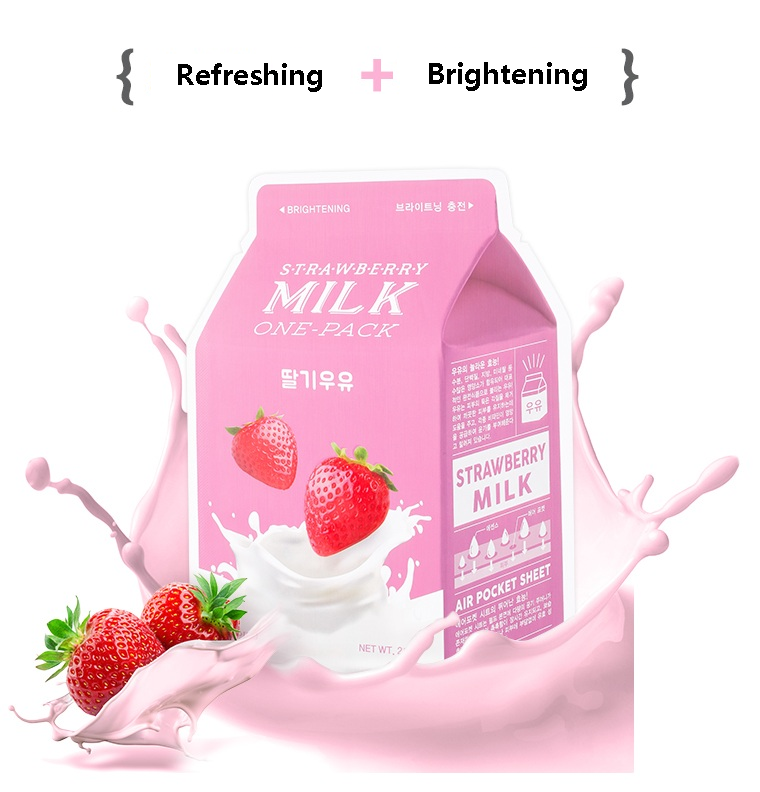 (4) White Milk

▶ Main ingredients




: Milk extract, Milk protein extract, Aloe extract




(5) Chocolate Milk

▶ Main ingredients




: Milk extract, Cacao extract, Plum extract




(6) Coffee Milk

▶ Main ingredients




: Milk extract, Coffee extract, Hydrolysed Collagen




(7) Coconut Milk

▶ Main ingredients





: Milk extract, Coconut extract, Trenella fuciformis extract