The Saem Urban Eco Harakeke Fresh Cream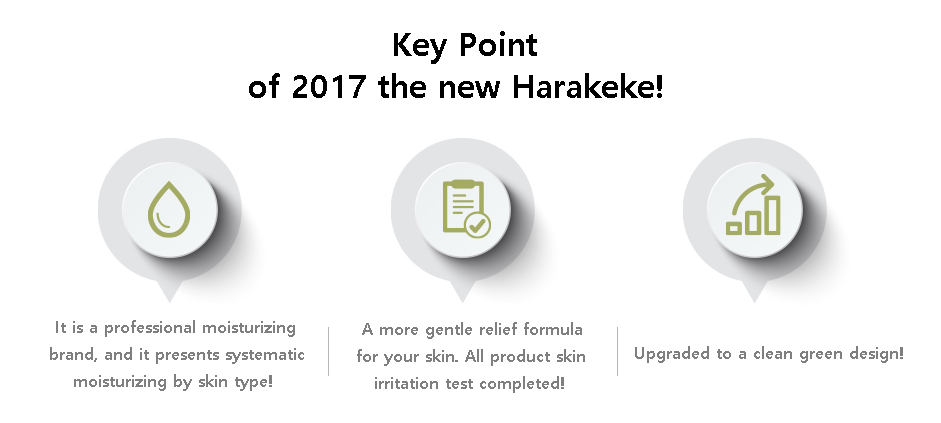 ▶ Place of origin:Korea

▶ Internal capacity:60ml / 2.02 fl.oz.

▶ Main ingredients




:New Zealand Harakeke extract, New Zealand Manuka Honey, New Zealand Calendula extract, Xylitol,
Green propolis extract

* King of Moisture "Harakeke"(Harakeke™)

A paradise on earth where the clean nature lives! Only in New Zealand harakeke grows.
Harakeke is a word that Maori, New Zealand native, call the New Zealand flax, meaning "Breath of swamp and lowland".
There is a jelly-like liquid that grows between the harakake leaves that grow with the energy of the moist soil.
This sap has a superior moisturizing effect than aloe vera.
From time immemorial, the Maori people used harakake to alleviate skin stress caused by drying.
The Saem would like to share you about excellent moisturizing energy of the extract of Harakeke, the secret of moisturizing in New Zealand.

▶ Product Description

:Moisturizing cream that elastic gel cream filled with fresh moisturizer from New Zealand Harakeke extract replenishes moisture.

▶ Product features

1. Good and gentle moisturizing. Contains Harakeke extract from New Zealand

Contains 78% of Harakeke extract instead of water used for raw material mix!
Provides deep moisturization and moisture to your skin fully.

2. Forms a fresh moisturizing film of gel cream filled with moisture

A refreshing gel cream replenishes moisture, and annatto oil of carotenoid ingredient(Bixa Orellana Seed oil )
helps to keep moisturizing film and moisturizes the skin.

3. Containing the New Zealand Calendula flower extract & manuka honey

Contains Clean New Zealand Calendula Flower Extract & Manuka Honey to calm your skin and enhance moisture retention.

4. Containing xylitol and green propolis extract

The xylitol ingredients of birch prevents moisture loss through strengthening the skin barrier
and the flavonoid-rich green propolis enhances the skin's power.
* The aroma of Harakeke's nature. Purfume Note
(Fragrance Note:Green-Floral)

:The freshness of orange and tangerine meets fresh and clean green notes of the leaves of Neroli,
and harmonizes with the neat flowers like flowers on the water, such as narcissus and lily, giving a fresh, clean natural scent.


▶ how to use




:Every morning ˙ evening, at the end of basic care, take an appropriate amount, spread evenly entire the face, and lightly tap to absorb.