3CE VELVET LIP TINT

▶ Place of origin:Republic of Korea

▶ Internal capacity:4g/0.14 oz

▶ Main ingredients

:Sunflower seed oil, Calendula Officinalis Flower oil, Rosa Canina Fruit Extract, Rose Extract

▶ Product features

: Spherical elastomer that thick but lightweight smoothly fills between the fine wrinkles of the lips
and is neatly adhered to the lips as if it is applied the primer, completing the soft and smooth lips.

: The velvety finish texture that melts as soon as reaching the lips spreads over the surface of the lips,
creating a natural gradient lip that appears as if the flower has permeated the lips.

: The velvety texture that expresses unique rich and calm color of MLBB adds edge to the atmospheric makeup look.
▶ How to use

: Apply along the lip line, spreading from the inside of the lips to the outside, naturally filling.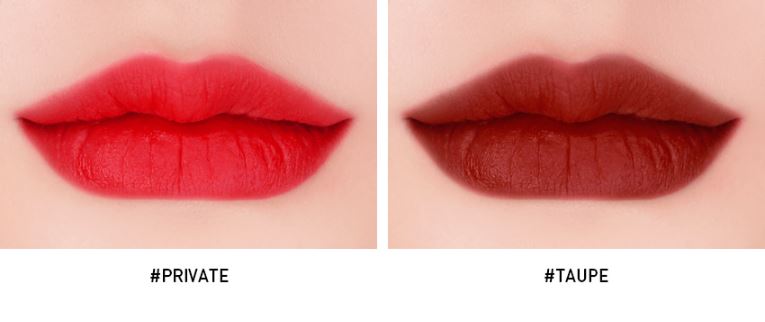 NEW COLOR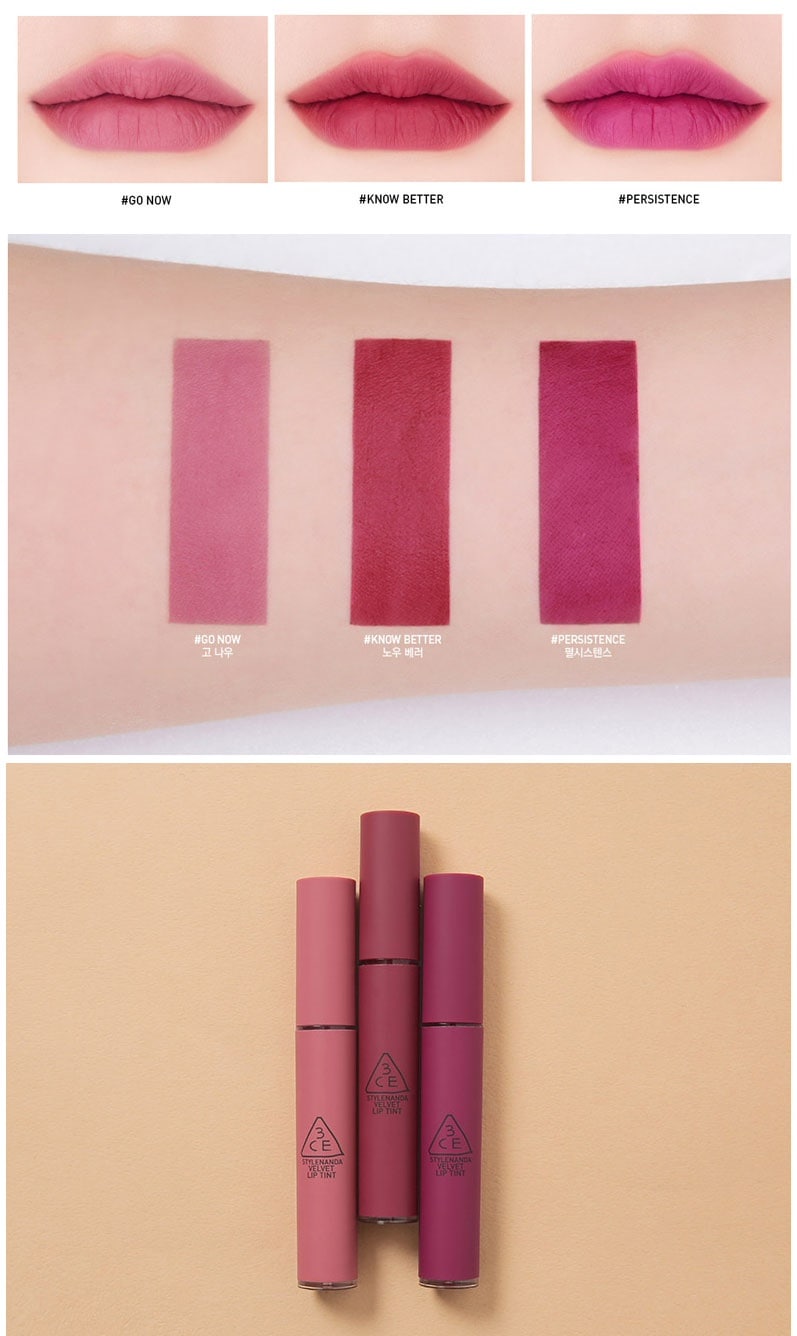 NEW COLOR 2