3CE WASH BAG
▶ Manufacturing company : Nanda Co., Ltd.
▶ Place of origin:Korea
▶ Size: 26cm x 17cm x7cm
▶ Main ingredients
: Nylon 100%, (Mesh) Polyester 100%
▶ Product Description
: A smart design that embraces both style and functionality, completed with a simple embroidery of the 3CE logo!
This bag features excellence in function and practicality with a sturdy nylon construction and water-resistant finish.
▶ Product Features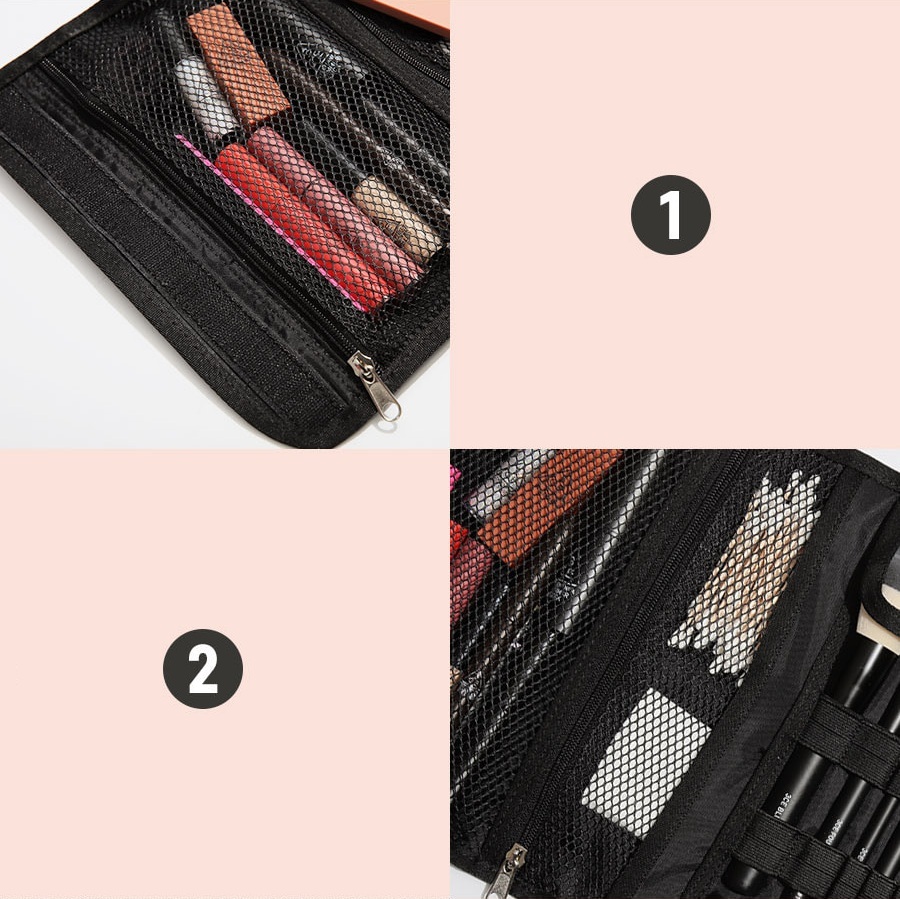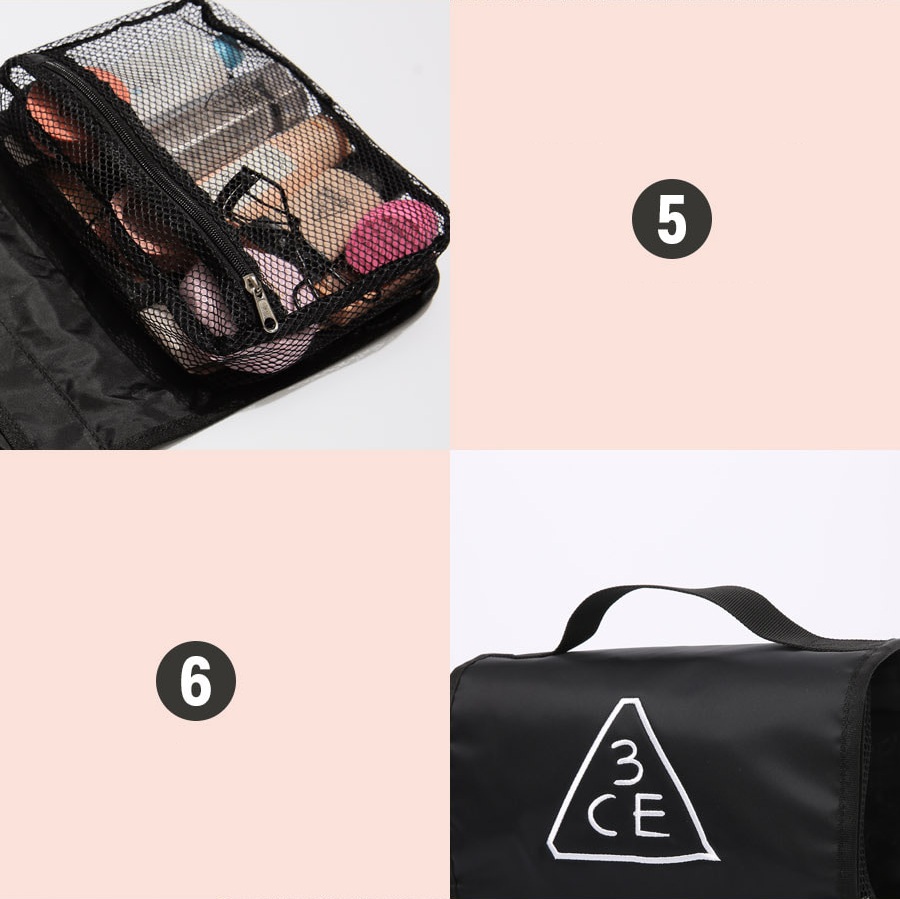 1. Storage for stick-shaped makeup products such as lipstick, lip tint, concealer, eyebrow pencil, and eyeliner.
2. A hygienic mesh pocket for cotton pads and swabs.
3. A transparent PVC cover that won't stain with makeup residue, plus elastic bands of varying sizes to hold and secure your makeup brushes in place.
4. An extra pocket for the 3CE Super-fans! A crucial compartment for stroing your hand mirror, with cotton padding to ensure it won't break.
5. A 'main mesh pocket' through which all your beauty products are visible.
Approximately 6cm in height, this roomy compartment allows you to remove and stash your items with ease.
6. A convenient webbing handle for easy carrying, wide enough to sling over your wrist.
7. Sturdy hook-and-loop closure to withstand the volume and weight of your products.
▶ SIZE