MOREMO Hair Treatment (2X) Hair Pack
Expiry date: 15 October. 2023

▶ Place of origin:Korea

▶ Volume : 180ml /6.08 fl.oz.
▶ Product Description
: Perfect care for damaged hair! Highly Concentrated Luxury Treatment Miracle 2X
: Protein care! Supplies moisturizing serum! Oil coating! 3-step care system for quick damaged hair care
▶ Product Features
1. 7 Protein Formula(Repairs tightly damaged hair from the cuticle)
Contains 7 kinds of proteins, the essential components of hair, including hydrolyzed silk, hydrolyzed keratin and so on.
* The 8 kinds of protein formulas, the essential components of hair, including hydrolized silk and hydrolized keratin, and so on,
care perfectly cuticle-damaged hair that has been damaged protein by external factors such as frequent perms and dyes.
2. 8 moisturizing formula(Provides vitality to tired hair)
Betaine·Tocopheryl Acetate·Calamus Root Extract·Green Tea Extract·Portulaca Oleracea Extract·Yeast,
Red Ginseng Ferment Filtrate Extract·Mulberry Root Extract·Peppermint Extract
3. Oil coating(Prevents hair from splitting/Prevents loss of nutrients)
Contains Argan oil, Camellia oil, Olive oil, Avocado oil
▶ Before&After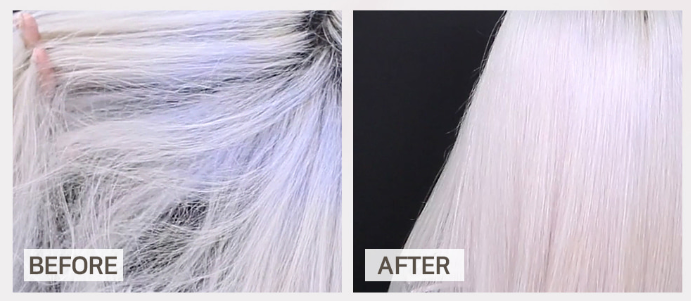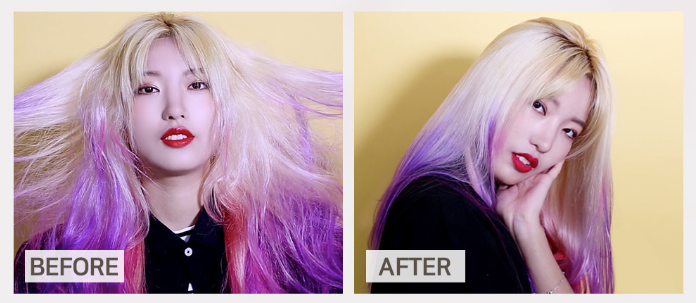 ▶ How to use
: After shampooing, squeeze the remaining water on the hair thoroughly and apply the appropriate amount to the entire hair, especially the ends of the hair,
leave it for 5-10 minutes and rinse thoroughly.