MISSHA Airy Fit Sheet Mask 5EA
▶ Manufacturing company : MISSHA
▶ Place of origin:Korea
▶ Volume : 19g*5ea
▶ Product Description
: It is environmentally friendly fabric derived from nature.
: It boasts excellent breathability and provides comfort to skin with excellent adhesion.
: It is 2 times thinner than general mask sheet, so it gives comfort to the skin
as if there's nothing on your skin when applying.
: It is extracted at a low temperature for a long time, and it delivers the effective ingredient
of the raw material which is weak in heat to the skin more safely and freshly.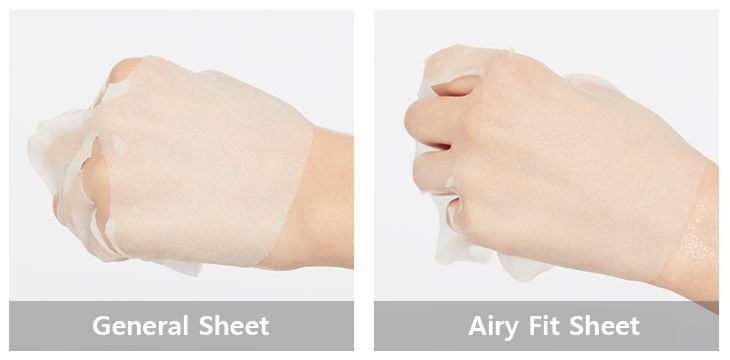 ▶ TYPE
▶ How to use
1) After cleansing, apply the toner to the skin.
2) Apply the mask evenly on the face.
3) After 15 ~ 20 minutes, remove the mask, then tap the remaining contents on the skin until fully absorbed.