3CE MAKE UP FIXER MIST
▶ Country of origin : South Korea
▶ Capacity : 100ml/3.38 fl.oz.
▶ Product description
: Use as a makeup primer in the last step of your skincare routine.
The skin-friendly aqua oil complex preps your skin for makeup and
enhances the adherence of the foundation.
: Spray whenever your skin feels dry. The naturally derived emulsifier that blends water
with oils keeps sebum and sweat under control
while the olive leaf extract and cypress tree sap help soothe and moisturize skin.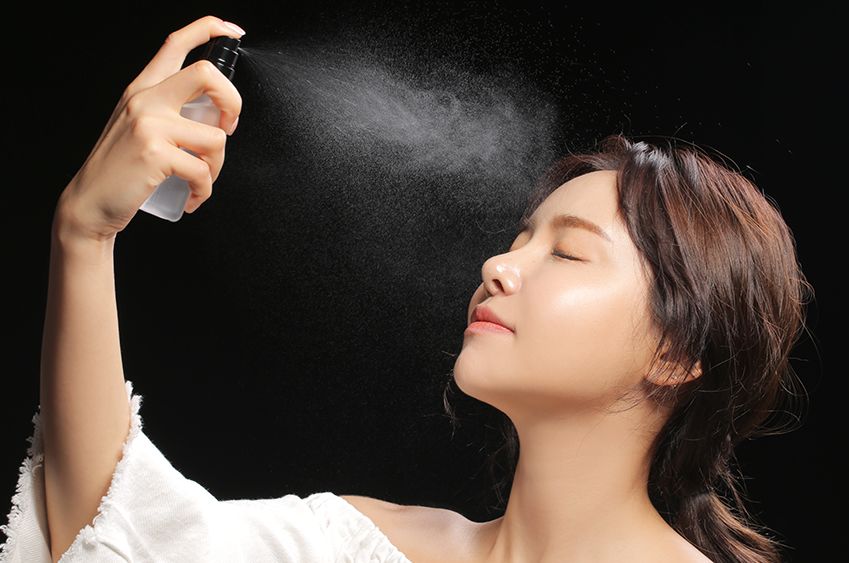 ▶ Before & After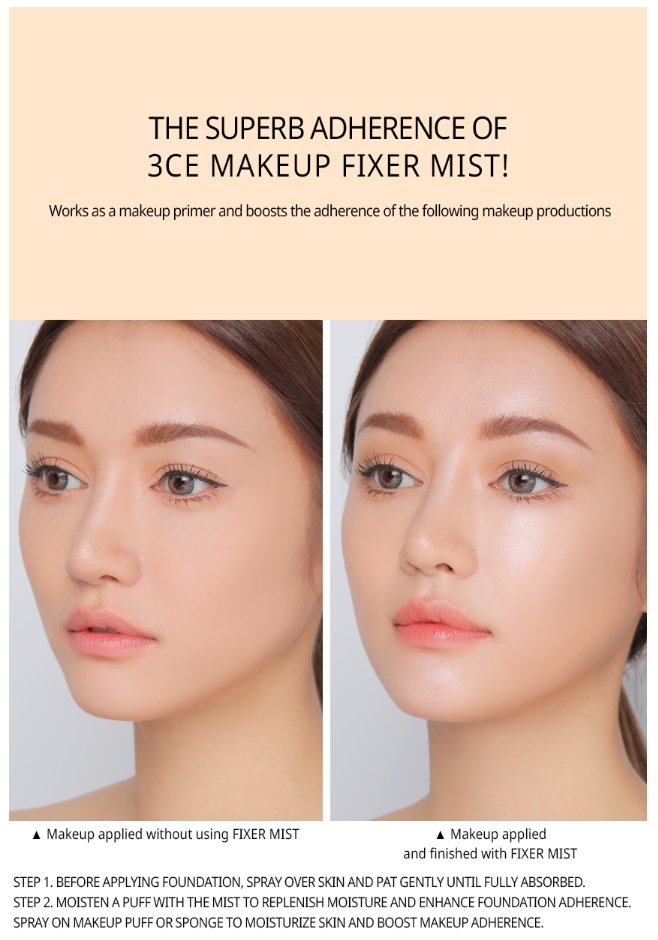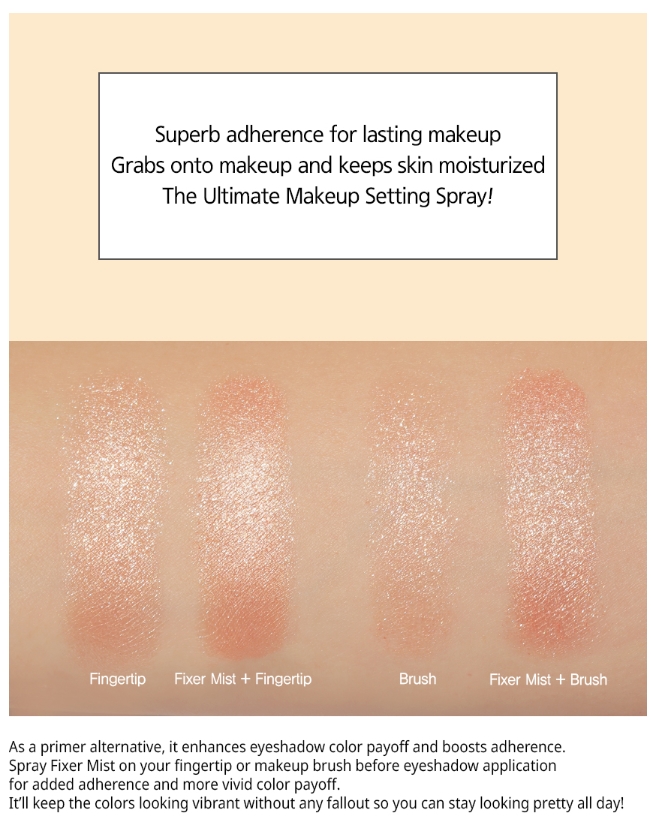 ▶ How to use
: Use before and after makeup. Hold 20cm away from the face and spray 3 to 4 times.