APRILSKIN Real Calendula Peel Off Pack
▶ Manufacturing company : APRILSKIN
▶ Place of origin:South Korea
▶ Volume : 100g / 3.52 oz.
▶ Product Description
: Tight Fisted Peel clarifies the pores powerfully and removes all the sebum, dead skin cell.
: Calendula 2000ppm deeply soothes the irritated skin.
: Nourishing floral ingredients and flower oil moisturize the skin at the same time.

: Powerful formula but little irritation removes dead skin cell and controls excess sebum.
: Free-color and artificial scent. Feel the nature fragrance with natural calendula essential oil.
▶ Texture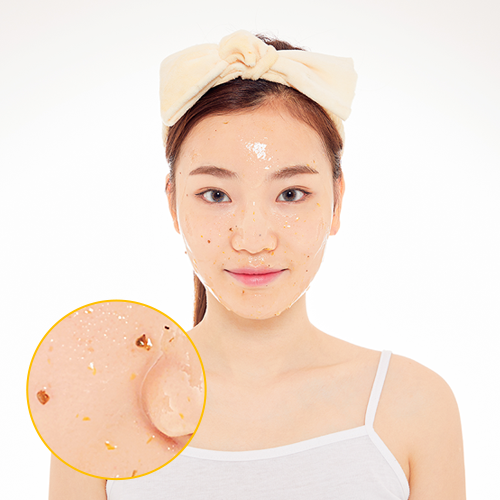 ▶ Before and After
▶ How to use
1) Apply a layer on dry and clean face.

2) Let dry for 30 minutes.

3) Once dried, peel from the edges.

*Use 1~2 times a week.