IOPE THE VITAMIN C23


▶ Manufacturer:IOPE

▶ Country of origin:Korea

▶ Contents:15ml / 0.50 fl.oz.

▶ Product description

1. 23% pure vitamin C, the beginning of high intensity anti-aging!
Providing elasticity and outstanding skin radiance & brightening effect at once like professional skin care

2. Antioxidant Synergy Care (Contains Vitamin C, Vitamin E and Proretinol)
Anti-oxidation care of multi vitamins gives healthy skin vitality with firm elasticity and texture lifting effect

3.Received Jang Young Shil Award, IR52
AMOREPACIFIC's vitamin research, which began in the 90s, succeeded in stabilizing high vitamin C content

4.Dual VitaC Formula ™ Original Patent Formula
It adheres to the loose skin and forms a firm and healthy skin moisturizing film.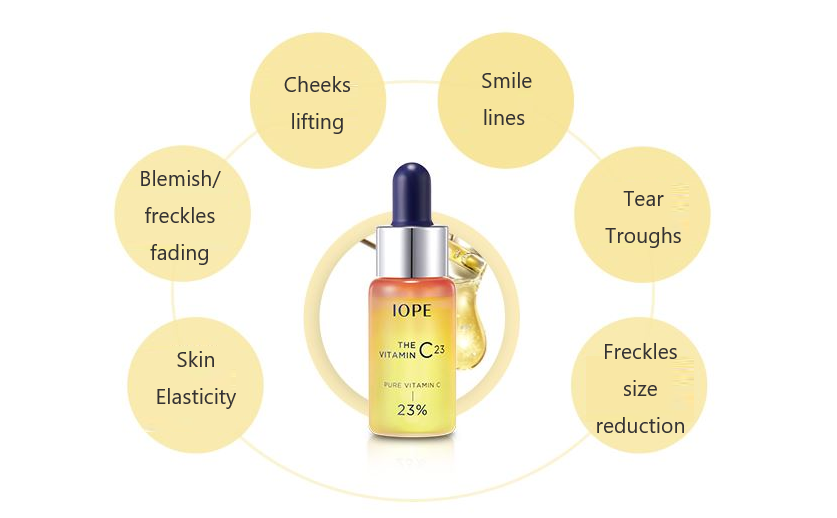 ▶ TEST

After one week of use, skin roughness(unevenness) change, 5.46% decrease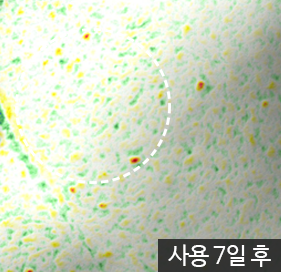 ※ Period: 2019.06.12~07.12 / Institution: P & K Skin Research Center Co., Ltd. / Subject: 35 ~ 55 years old adult woman.
* Image corresponding to TOP5 improvement rate.
* Efficacy effect may vary depending on the individual.

▶ How to use





STEP 1 : Apply 3 drops to each cheekbone area.
STEP 2 : Apply in a rolling motion following the skin texture in order of cheeks → forehead → chin.
STEP 3 : Care your skin's elasticity with C curl lifting motion around the C zone.
STEP 4 : Use your finger to check whether the ampoule has became to be sticky.
If the contents have changed, then spread the next skincare product from the inside out.

**Using Tip
- Please shake enough.
- Due to the nature of vitamin C products, you may feel itching on the site of use.
- Keep the cap closed after use.
- The high content of Vitamin C is sealed and it can make a sound when it is opened.
- Vitamin C products are easily discolored due to oxidation and are recommended for use within two months of opening.
- Keep away from high temperature and direct sunlight, and when refrigerated, it can help maintain vitamin C freshness.