FARM STAY POMEGRANATE ALL-IN-ONE AMPOULE

▶ Country of origin:South Korea

▶ Contents:250 ml / 8.45 fl.oz.

▶ Main Ingredients

: Pomegranate Extract, Rosemary Extract, Magnolia Bark Extract

▶ Product description

: Pomegranate special ampoule with pomegranate extract to regenerate firm and shiny skin

: It can be used generously with a large 250ml ampoule containing 2,500mg of pomegranate extract.

: Skin + Lotion + Essence Completes Complex Steps at Once

: Vitamin Scrub for adding radiance to skin

: Highly Concentrated Nutrition For Dry Skin

* 8 times the capacity of other 30ml ampoules, Super Large Capacity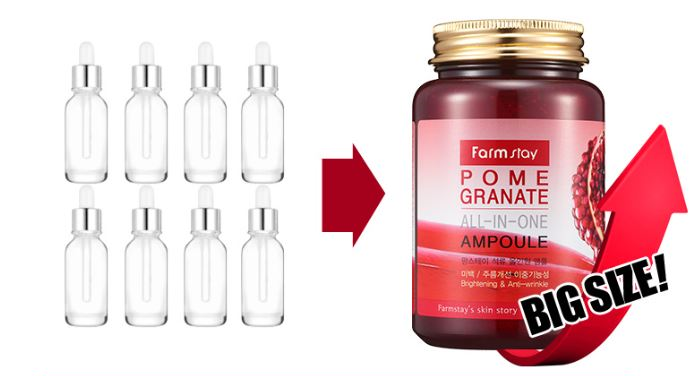 ▶ How to use

: After skin use, apply right amount onto face and pat lightly.